Service at 10 a.m. Sunday at Pink Garter Theatre. Child care provided. Pastor Eric Davis. For info visit CornerstoneJH.com or call 840-9827.
Starting Sunday, August 20th, 2017, repeated every week on Sunday @ 5:00 pm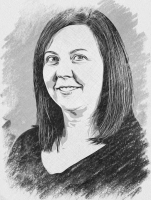 Deputy Editor
Melissa Cassutt's job should come with a badge. Regrettably, it does not. She oversees Valley, Scene and special projects. She also writes features, mostly about people but often dogs. Send story tips and pet pictures.