Service includes meal, music and message. Bible studied throughout the week. Childcare provided. Lead Pastor Ray McDaniel. 733-3706.
Starting Monday, August 21st, 2017, repeated every week on Monday @ 6:15 pm
90 W. Kelly Ave
90 W. Kelly Ave
Jackson, WY 83001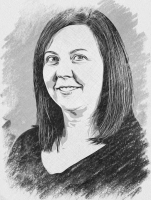 Deputy Editor
Melissa Cassutt's job should come with a badge. Regrettably, it does not. She oversees Valley, Scene and special projects. She also writes features, mostly about people but often dogs. Send story tips and pet pictures.