Good Samaritan Mission meals
—
285 W. Pearl Ave.
Breakfast at 7 a.m. daily; dinner at 5:30 p.m. daily. Lunch at noon on weekends only. Public showers only $1.
Starting Friday, August 18th, 2017, repeated every week every day — all day
285 W. Pearl Ave.
285 W. Pearl Ave.
Jackson, WY 83001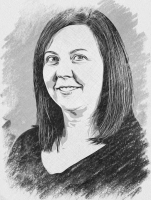 Deputy Editor
Melissa Cassutt's job should come with a badge. Regrettably, it does not. She oversees Valley, Scene and special projects. She also writes features, mostly about people but often dogs. Send story tips and pet pictures.