Teton County Director of Health Jodie Pond had no heartburn about county commissioners including a request for more health department funding in a letter to Gov. Mark Gordon about another topic.
The opposite, in fact. She asked for a separate letter to be sent.
"When we do what we do in public health, we're invisible," Pond said. "We're not glamorous. People don't understand what we do."
To date, Pond said, she has seen little money earmarked for public health departments through the $2 trillion-plus CARES Act and other federal aid packages. The Teton County Health Department is bearing the brunt of contact tracing and rolling out guidelines for businesses.
Both are critical to reopening local life safely, Pond said. But to date, additional funding for public health has been scant.
The department received a $100,000 grant from the Centers for Disease Control and Prevention. Nothing has yet come through via the CARES Act.
As state legislators gear up for a special session focused on distributing part of the $1.25 billion allocated to Wyoming underneath the sweeping federal aid package, Pond isn't optimistic.
"If there's a plan for public health, I haven't seen it," she said.
Teton County Sen. Mike Gierau, who sits on the legislative management council preparing bills for the special session, said funding was being set aside for health departments. He also said federal assistance could make it to them in a roundabout way.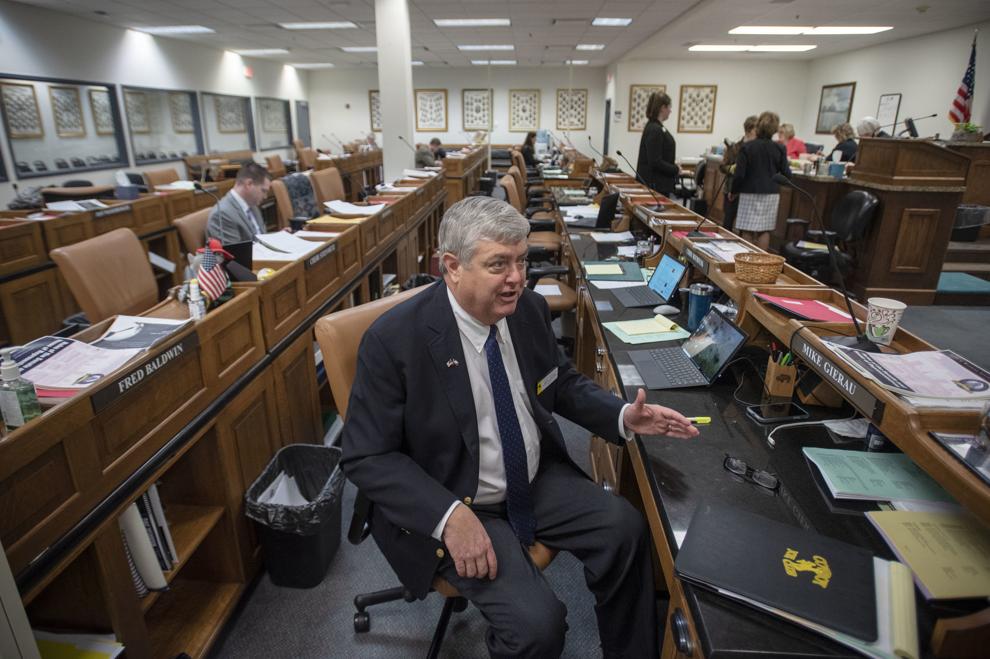 Dates for a special session haven't yet been nailed down, nor have the details of proposed bills. Broadly, the first session will most likely focus on getting federal dollars to hospitals, rent relief, COVID-19 testing efforts, a state-run small-business loan and grant program, and local governments incurring COVID-related costs.
Local governments such as the town of Jackson and Teton County will be able to apply for CARES Act funds through the State Loan and Investment Board, or SLIB, though there will be requirements.
"One of the parameters is this money has to be allocated for this pandemic," Gierau said. "We can't use it to pay an old debt that has no relation to COVID-19."
Hiring contact tracers and other workers to develop and roll out business recommendations, the senator added, "would be a totally justifiable use" of those funds.
Pond said if CARES Act funds apply only to past expenses, they wouldn't be as helpful. The health department's contact tracing program was expanded with help from other agencies and the Community Foundation of Jackson Hole, which also supported a voucher program for testing. Pond said she hasn't expanded staff beyond what is budgeted for in the fiscal year ending in June. Nurses have been diverted from their day jobs to COVID-specific tasks.
"The county's not going to hire people and hope that we could get funded," Pond said.
Pond said a mechanism where local governments send a proposed COVID response budget would be helpful.
Her ask, which would include bringing on contact tracers and environmental health specialists to roll out business guidelines, would cost around $1 million.
In an early draft of the proposed bills, the legislature indicated it would allocated $70 million in CARES Act funds to local governments.