2021 Bighorn sheep capture
The Wyoming Game and Fish department conducted a routine capture of Bighorn sheep on the National Elk Refuge on Dec. 9 to collar animals and collect samples as part of ongoing efforts to evaluate the health of the herd.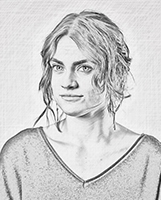 Kathryn Ziesig is a Nashville native who first came to the News&Guide in 2019 as a multimedia intern and returned to the newsroom full-time in 2021. Ziesig lives in town with her dog, Elivra, and a small forest of house plants.
As featured on
As a gaggle of grad students milled about, probing, prodding and drawing blood from three bi…