Driver arrested after high-speed chase
Jessie James Perry, 37, of Rigby, Idaho, is arrested March 27 after leading police on a high-speed chase in Grand Teton National Park.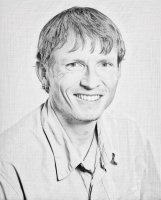 Brad Boner has worked as a photojournalist for 25 years and has directed the News&Guide's visuals since 2004. He lives on the west side of the Tetons with his wife, two kids, two grumpy cats and Rosie the red heeler.
As featured on
A man accused of driving more than 130 mph in Grand Teton National Park appeared in federal …