GALLERY: Grizzly 399 emerges from hibernation
Grizzly bear 399 and her four yearling cubs were seen for the first time this year on April 15 in Grand Teton National Park. Under the watchful eyes of a park ranger and dozens of wildlife watchers, the 25-year-old sow led her cubs on an hour-and-a-half walk visible from road corridors before disappearing from view until later that day.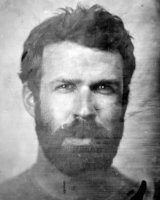 Ryan Dorgan joined the staff as a photographer in 2016. He previously covered the state of Wyoming for the Casper Star-Tribune and worked at newspapers in Vermont and his home state of Indiana. He and his wife live in Kelly with their dog, Dottie.
As featured on
Grizzly Bear 399 was captured eight times between 2001 and 2005, but thereafter she smartene…