GALLERY: High school Moose hockey vs. Pinedale
The Jackson Youth Hockey Moose high school team hosted the Pinedale Glaciers Friday at Snow King Sports and Events Center. Jackson won, 4-2.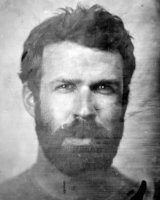 Ryan Dorgan joined the staff as a photographer in 2016 after two years covering the state of Wyoming for the Casper Star-Tribune and working at newspapers in Vermont and his home state of Indiana. He and his wife live in Kelly with their dog, Dottie.
As featured on
There was a bit of chirping back and forth between the two sides, a signal that some animosi…
Art Association of Jackson Hole & Center for the Arts Galleries

Our Lady of the Mountains Catholic Church

Senior Center of Jackson Hole