GALLERY: JHHS soccer vs. Evanston
The Red Devils traveled to Jackson last Friday to take on the Broncs in varsity and junior varsity matchups. The boys junior varsity team won 7-2, the girls varsity won 7-3 and the boys varsity won 2-1.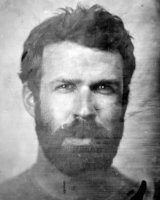 Ryan Dorgan joined the staff as a photographer in 2016. He previously covered the state of Wyoming for the Casper Star-Tribune and worked at newspapers in Vermont and his home state of Indiana. He and his wife live in Kelly with their dog, Dottie.
As featured on
Despite another victory keeping the Jackson boys soccer team unbeaten eight games into this …
With Evanston in town on Friday afternoon, the Broncs girls soccer team had returned to form.