GALLERY: Lady Broncs vs. Cheyenne South
The Lady Broncs hosted Cheyenne South on Friday, Dec. 11, falling to 0-2 with a late-in-the-game 49-46 loss to the Bison.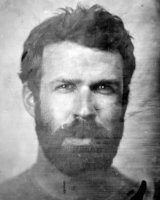 Ryan Dorgan joined the staff as a photographer in 2016 after two years covering the state of Wyoming for the Casper Star-Tribune and working at newspapers in Vermont and his home state of Indiana. He and his wife live in Kelly with their dog, Dottie.
As featured on
Perhaps never has an 0-2 start been this reassuring.
Downtown Driggs Association - Non profit