GALLERY: Opening day at Jackson Hole Mountain Resort
Jackson Hole Mountain Resort opened Thanksgiving Day for the 2020-21 winter season with increased precautions to attempt to curb the spread of COVID-19.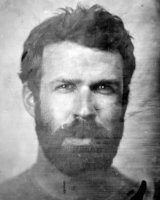 Ryan Dorgan joined the staff as a photographer in 2016 after two years covering the state of Wyoming for the Casper Star-Tribune and working at newspapers in Vermont and his home state of Indiana. He and his wife live in Kelly with their dog, Dottie.
As featured on
James LeGros had a few letter grades in mind around noon Thanksgiving day, the opening day o…
Downtown Driggs Association - Non profit

Our Lady of the Mountains Catholic Church

Downtown Driggs Association - Non profit