GALLERY: Wayne Johnson's five decades on the Snake River
Wayne Johnson, now 75, has worked as a boatman on the Snake River and rivers across the western United States. Johnson's career began with the Grand Teton Lodge Company in 1967, and continued on with Barker-Ewing on the Snake and with the company's expansion onto the Main Salmon in Idaho. Johnson now splits his time guiding between the Snake with GTLC and his Salmon River Rafting Company.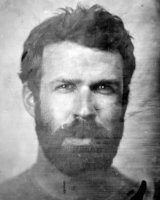 Ryan Dorgan joined the staff as a photographer in 2016. He previously covered the state of Wyoming for the Casper Star-Tribune and worked at newspapers in Vermont and his home state of Indiana. He and his wife live in Kelly with their dog, Dottie.
As featured on
If Wayne Johnson has found the Fountain of Youth somewhere along the Snake or Salmon rivers,…