GALLERY: 2021 Fall Arts Festival Quick Draw
On Saturday, artists and spectators gathered in Town Square for the annual Fall Arts Festival Quick Draw. Artists had 90 minutes to complete their works which were auctioned off soon after.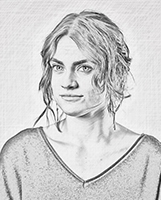 Kathryn Ziesig is a Nashville native who first came to the News&Guide in 2019 as a multimedia intern and returned to the newsroom full-time in 2021. Ziesig lives in town with her dog, Elivra, and a small forest of house plants.
As featured on
The Jackson Hole Fall Arts Festival's QuickDraw called upon all the elements this weekend: s…