GALLERY: 2021 JHHS homecoming
A sea of pink covered the student section bleachers, aka the "Black Hole," on Friday night as Jackson Hole High School students crowded into the stands to cheer on the Bronc football team during their homecoming game against Green River. The pink garb was worn by students, spectators and players in honor of breast cancer awareness month. Along with the festive attire, there was more to this homecoming celebration. At halftime the homecoming king and queen were crowned, the dance team performed, senior athletes were presented and the champion 1981 JHHS football team reunited to celebrate the 40th anniversary of their state victory. To conclude the night, the Broncs defeated the Wolves 52-13.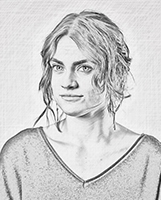 Kathryn Ziesig is a Nashville native who first came to the News&Guide in 2019 as a multimedia intern and returned to the newsroom full-time in 2021. Ziesig lives in town with her dog, Elivra, and a small forest of house plants.
As featured on
Parents, alumni and former players filed into Jackson's football stadium Friday night as the…