GALLERY: 2022 Kings and Queens of Corbet's at JHMR
Jackson Hole Mountain Resort crowned its 2022 King and Queen of Corbet's Couloir, selected from the competitors themselves, snowboarder Hans Mindnich of Vermont and skier Piper Kunst of Colorado. Tens of thousands of viewers tuned in online to watch the two athletes put on a show and separate themselves from the pack.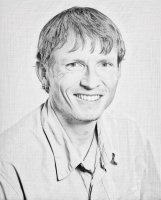 Brad Boner has worked as a photojournalist for 25 years and has directed the News&Guide's visuals since 2004. He lives on the west side of the Tetons with his wife, two kids, two grumpy cats and Rosie the red heeler.
As featured on
The art of hucking Jackson Hole Mountain Resort's infamous double black diamond, Corbet's Co…