GALLERY: Broncs beat Braves
The gymnasium at Jackson Hole High School was packed Friday night with Broncs and Braves fans as the boys basketball teams battled it out on the court. Jackson, ranked 6th, came out on top defeating the 4th-ranked Star Valley 73-65.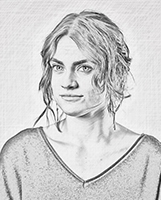 Kathryn Ziesig is a Nashville native who first came to the News&Guide in 2019 as a multimedia intern and returned to the newsroom full-time in 2021. Ziesig lives in town with her dog, Elivra, and a small forest of house plants.