GALLERY: Broncs claim Homecoming victory
Along with the usual Homecoming festivities, the football game against Evanston High School provided even more excitement to an already fun-filled night of school spirit. On Saturday, the Broncs emerged victorious after a nail-biting double overtime, defeating the Red Devils 33-34.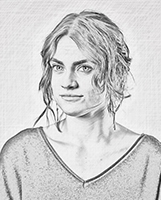 Kathryn Ziesig is a Nashville native who first came to the News&Guide in 2019 as a multimedia intern and returned to the newsroom full-time in 2021. Ziesig lives in town with her dog, Elivra, and a small forest of house plants.