GALLERY: Honoring Rylee McCollum
On August 26, 2021, Marine Corps Lance Cpl. Rylee McCollum, 20, of Jackson, was one of 13 U.S. service members killed in a suicide bombing at the airport in Kabul, Afghanistan, during operations to evacuate Americans and U.S. allies from the country. In the days that followed, the community gathered to honor McCollum and support his family.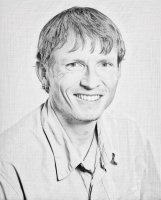 Brad Boner has worked as a photojournalist for 25 years and has directed the News&Guide's visuals since 2004. He lives on the west side of the Tetons with his wife, two kids, two grumpy cats and Rosie the red heeler.
As featured on
Rylee McCollum, born Feb. 26, 2001, loved to wrestle.