GALLERY: JHHS volleyball vs. Pinedale
The Broncs volleyball team had a larger audience than normal this Thursday as they took on Pinedale at home. It was homecoming week at Jackson Hole High School and the student section, aka the Black Hole, was packed with students cheering on their team. The Pinedale Wranglers emerged victorious that night, beating the Broncs 3-1.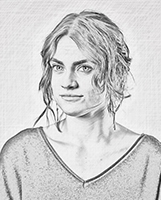 Kathryn Ziesig is a Nashville native who first came to the News&Guide in 2019 as a multimedia intern and returned to the newsroom full-time in 2021. Ziesig lives in town with her dog, Elivra, and a small forest of house plants.