GALLERY: Moose Hockey wins big against Bozeman Stingers
The Jackson Hole Moose Hockey team brought home two wins this weekend after facing off against the Bozeman Stingers. Friday's game ended with a 6-1 win for Jackson and on Saturday, 13-0.
Tags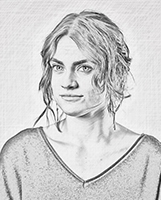 Kathryn Ziesig is a Nashville native who first came to the News&Guide in 2019 as a multimedia intern and returned to the newsroom full-time in 2021. Ziesig lives in town with her dog, Elivra, and a small forest of house plants.