GALLERY: SAR helicopter shuttles Santa to schools
PHOTOGRAPHY BY RYAN DORGAN AND BRADLY J. BONER
Teton County Search and Rescue gave Santa a ride to each of the county's elementary schools before his busy holiday schedule kicks into gear.
Brad Boner has directed the News&Guide's visuals since 2004 and worked as a photojournalist for more than 20 years. He lives on the west side of the Tetons with his wife, two kids, two grumpy cats and an old blue heeler, Sadie.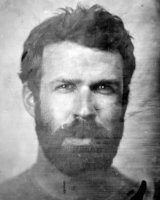 Ryan Dorgan joined the staff as a photographer in 2016 after two years covering the state of Wyoming for the Casper Star-Tribune and working at newspapers in Vermont and his home state of Indiana. He and his wife live in Kelly with their dog, Dottie.
As featured on
With their eyes pointed toward the sky, students lined up near the Kelly Elementary school p…
Downtown Driggs Association - Non profit