GALLERY: Special Olympics Fall Games
While the Special Olympics Fall Games looked quite different this year due to COVID-19, Jackson athletes made the most of it Friday at the High School Recreation Complex. The athletes competed as individuals in cycling, soccer skills and bocce ball. Even though they were competing against one another the day was filled with support and enthusiasm among the athletes, faculty and spectators. "Everybody who watches for the first time, they always walk away saying it's just unbelievable how much they support each other," Shane Braman, the Special Olympics coordinator for Jackson Hole, said.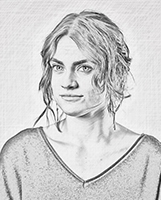 Kathryn Ziesig is a Nashville native who first came to the News&Guide in 2019 as a multimedia intern and returned to the newsroom full-time in 2021. Ziesig lives in town with her dog, Elivra, and a small forest of house plants.