GALLERY: Spud Drive-In screen toppled by wind
The 70-year-old movie screen at the Spud Drive-In Theatre in Teton Valley was ripped from its foundation and blown down in wind storm Monday evening.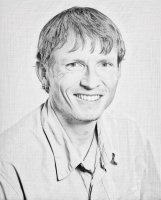 Brad Boner has worked as a photojournalist for 25 years and has directed the News&Guide's visuals since 2004. He lives on the west side of the Tetons with his wife, two kids, two grumpy cats and Rosie the red heeler.
As featured on
The iconic Spud Drive-In has weathered many storms, but as winds topped 55 mph Monday night,…