Pictures of the Year 2021
Photography by Bradly J. Boner, Ryan Dorgan, Kathryn Ziesig, Kayla Renie, Meg Potter and Reed Mattison
If all the world is a stage, certainly the set design of the Tetons is among the best.
We live here for a variety of reasons — by birth, by marriage, by occupation, by family, by heritage, by choice. We are athletes and non-athletes, outdoorsy and indoorsy, quoted in the newspaper or, more often, not. But we share a connection to the landscape and its backdrop of our experiences, good and bad.
Photographers have their own language. What reporters capture in words, photographers capture in a frozen image. They occupy a corner of the newsroom that is its own machine. There is a lot of talk about lenses and about dpi. Most of us pretend we understand.
This year photographers continued to grapple with a pandemic and how to present the human face of life when half that face was often covered.
Perhaps the most poignant photographs were taken at the services for Lance Cpl. Rylee McCollum, the Jackson native and U.S. Marine killed Aug. 26 with 12 other U.S. service members by a suicide bomber while evacuating American citizens and allies from the Hamid Karzai International Airport in Kabul. McCollum's family allowed News&Guide director of visuals Brad Boner and staff photographer Kathryn Ziesig to be present when his body was flown home in September. A month later, McCollum's funeral was the last memorial service for a U.S. soldier killed in America's 20-year war in Afghanistan.
The photographers also covered sports, the Teton County Fair and the raising of families. Take a look back at the last year in Jackson Hole in photos.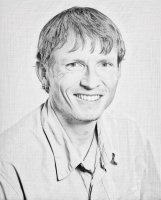 Brad Boner has worked as a photojournalist for 25 years and has directed the News&Guide's visuals since 2004. He lives on the west side of the Tetons with his wife, two kids, two grumpy cats and Rosie the red heeler.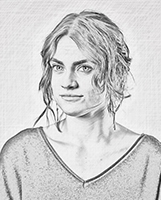 Kathryn Ziesig is a Nashville native who first came to the News&Guide in 2019 as a multimedia intern and returned to the newsroom full-time in 2021. Ziesig lives in town with her dog, Elivra, and a small forest of house plants.