Breezy Johnson second in Women's Downhill at Lake Louise
Breezy Johnson, of Victor, claimed a second-place showing for the first time in her World Cup career by crossing the line in 1:48.42 — 1.47 seconds off reigning Olympic champion Sofia Goggia's pace. Johnson was third in each of the initial four downhill races of the 2020-21 season.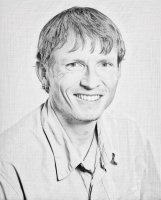 Brad Boner has worked as a photojournalist for 25 years and has directed the News&Guide's visuals since 2004. He lives on the west side of the Tetons with his wife, two kids, two grumpy cats and Rosie the red heeler.