VIDEO: Hot air balloons crash near Teton Village
This video, provided to the News&Guide by a passenger, shows the moments leading up to and immediately following when three hot air balloons crashed shortly after 8 a.m. Monday near Teton Village. More than a dozen people were injured in the accident.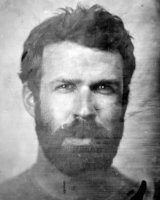 Ryan Dorgan joined the staff as a photographer in 2016 after two years covering the state of Wyoming for the Casper Star-Tribune and working at newspapers in Vermont and his home state of Indiana. He and his wife live in Kelly with their dog, Dottie.
As featured on
UPDATE 7:30 p.m. for the latest version of this developing story read:
Three hot air balloons carrying dozens of people lost control Monday morning and came to a c…
Hours after three of his hot air balloons crashed Monday on the West Bank, an accident that …
Downtown Driggs Association - Non profit