VIDEO: Adults decipher letters to Santa 2021
Back by popular demand – Adults Read Letters to Santa. Having trouble deciphering your kid's list? Well so are we, but Santa and his Elves are far more versed in illegible letter decoding.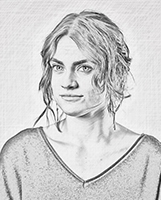 Kathryn Ziesig is a Nashville native who first came to the News&Guide in 2019 as a multimedia intern and returned to the newsroom full-time in 2021. Ziesig lives in town with her dog, Elivra, and a small forest of house plants.