VIDEO: Pine Drive structure fire
A structure fire on Pine Drive near the base of Snow King Mountain drew a significant response from Jackson Hole Fire/EMS.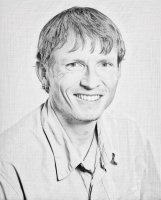 Brad Boner has worked as a photojournalist for 25 years and has directed the News&Guide's visuals since 2004. He lives on the west side of the Tetons with his wife, two kids, two grumpy cats and Rosie the red heeler.
As featured on
Jackson Hole Fire/EMS responded around 5:30 p.m. Sunday to a structure fire on upper Pine Dr…