According to Max Shafer, head brewer at Roadhouse Brewing Co., there is a nationwide shortage of crowlers.
Those 32-ounce cans have had a meteoric rise in the craft beer industry since Oskar Blues and Ball corporation introduced them in 2012.
Crowlers were designed as a replacement for the traditional glass growler, which doesn't seal as well and lets light in, limiting the shelf life of the beer inside.
"It's all of these breweries that rely on having their own premises," Shafer said.
Small breweries that serve straight to the taps and don't have a canning operation are faced with the problem of what to do with excess beer now that brewpubs in most of the country have been compelled to close their doors by state or local orders. Crowlers seemed like a good short-term solution until supplies ran out.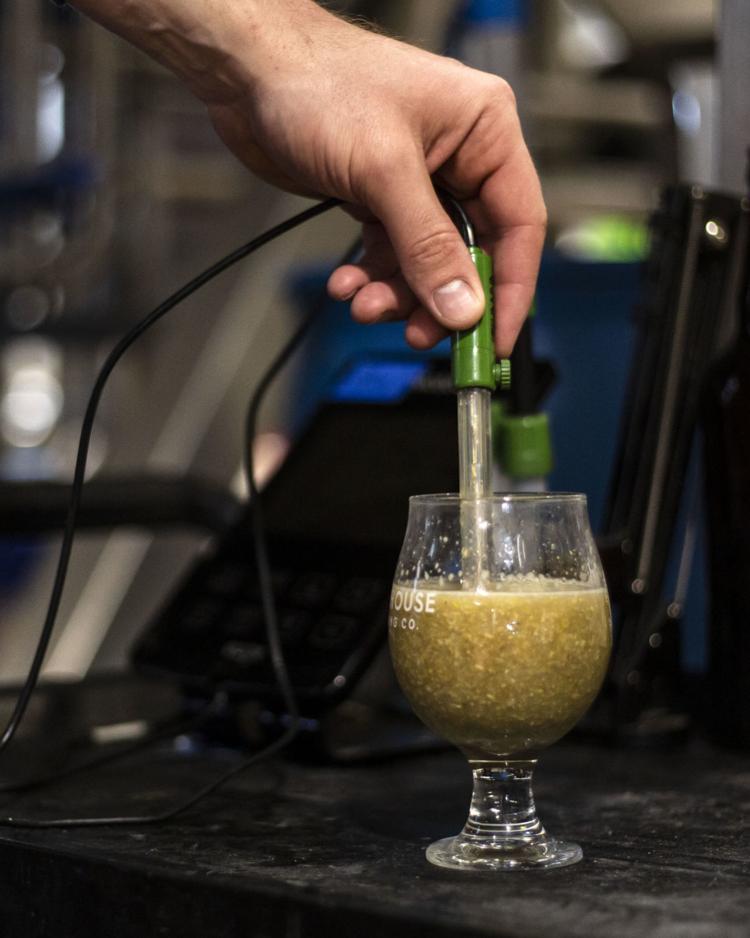 With bars, clubs, parties, music festivals and restaurants shut down, the beer industry as a whole is struggling to cope with a decrease in demand. Briess Malt & Ingredients Co., a wholesaler of brewing ingredients, recently sent a letter to its contracted barley growers explaining that it could commit to buying only half of its contracted supply for this season.
Last month Busch Beer partnered with an animal shelter and gave away three months' worth of beer to the first 500 people to adopt a dog during the crisis.
Luke Bauer, the director of sales at Snake River Brewing, said the brewery had to pour a batch of specialty seasonal brew down the drain after the brewpub shut down.
"We've been really lucky in that I think we are only going to end up with one flavor we have to dump," he said.
The rest of the beer it had been brewing or had brewed and put in storage tanks is going straight to the canning line. And, as Shafer and Bauer tell it, canned beer has seen healthy sales since the beginning of the crisis.
"Most markets have actually seen a relatively strong uptick in package sales," said Bauer.
Bauer explained that the markets the brewery sells to outside Jackson — the Wyoming market and neighboring Idaho among them — are often less dependent on restaurant sales.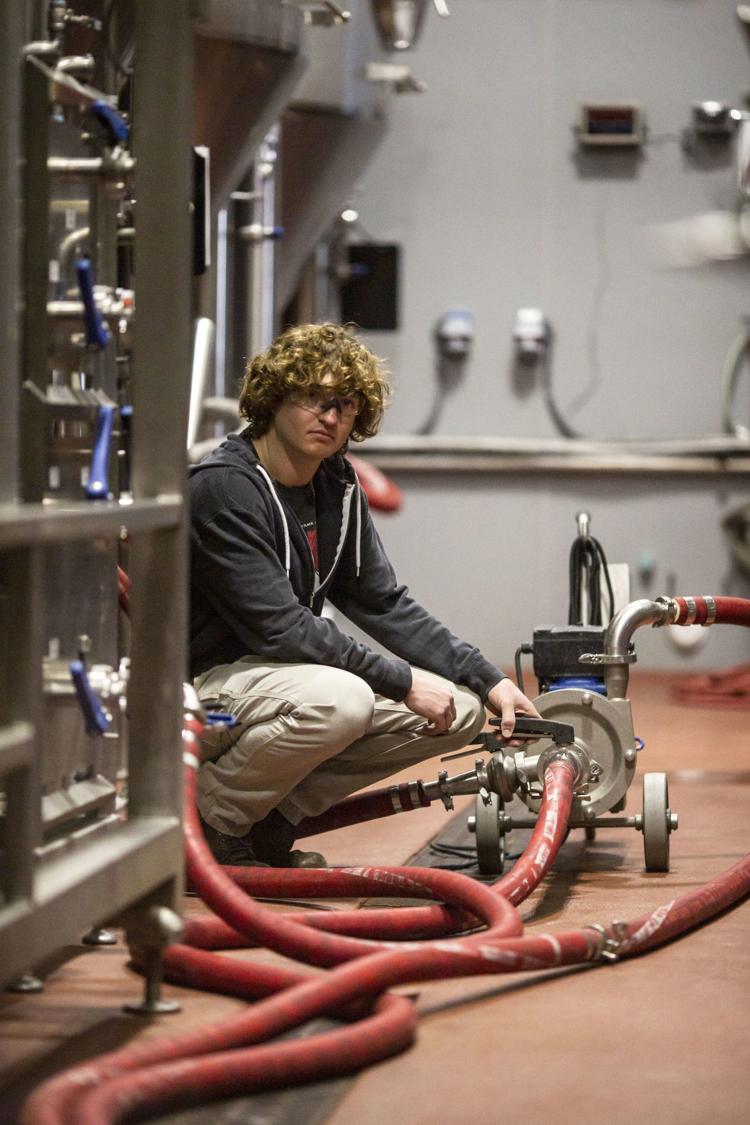 "There are a lot more people in Laramie or Idaho Falls who are going out to buy a six-pack before they go home and cook with their family."
Roadhouse has seen a slight rise in can sales as well, and so far it hasn't dumped any beer. But the draught beer is on the clock: If the brewery can't reopen by the sell-by date the beer has to be dumped.
"We're hoping that, by the time this passes, that beer will still be in its state and freshness code," Shafer said.
Although both breweries have understandably had to lay off service staff, neither has laid off any brewing staff. Both breweries have changed their brewing schedules to minimize contact as well.
Roadhouse has even used its continued beer sales as a way to support laid-off service staff. Initiatives include online beer sales, a "mug club" and a dining employee fund.
Shafer and Bauer said the best thing anyone can do to support local breweries is go out and buy a six-pack.
"I've been rotating through purchasing six-packs or growlers from all of the local breweries in the Tetons," Shafer said.
The Wyoming Craft Brewers Guild put out a call to state and local officials at the end of March for emergency assistance for craft brewers. Although there have been no industry-specific government relief efforts, microbreweries may be eligible for some of the relief programs granted to small businesses — like the Small Business Administration's loan debt relief program.
Even so, many small-scale breweries that aren't able to bridge the gap in restaurant sales with a canning operation may not weather the storm.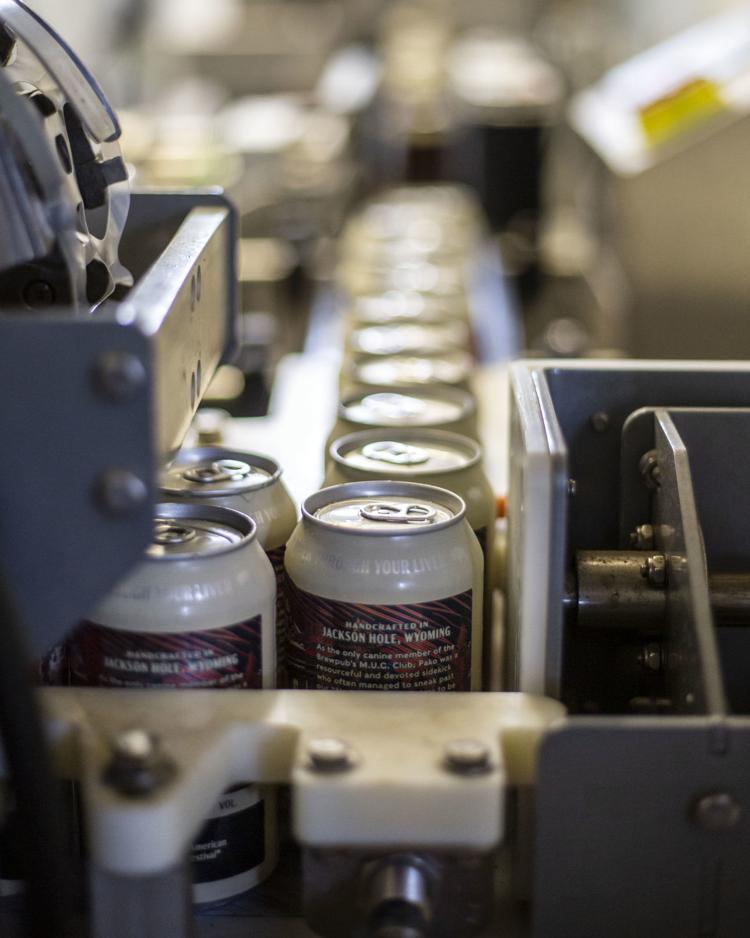 Larger breweries that have package sale infrastructure in place, like Roadhouse and Snake River, should fare better through the crisis.
Colby Cox, co-owner of Roadhouse, is not worried about the company's ability to stay around.
"Roadhouse will survive this pandemic and the continued changes it is making to the market for our products, and we will be better for it," he said. "There is no denying that it has been very painful, and sad on so many levels, however."