Inversion Yoga, one Jackson's most popular studios, celebrated the official opening of its cafe last month.
The business strives to emphasize a home feel while keeping sustainability and sourcing front and center. Within the bright, open, space you can find a several options for adaptogenic drinks, juice and healthy foods.
Inversion first opened its doors in 2010 as a hot yoga studio, and has since expanded into a full boutique fitness studio offering experiences in yoga, Pilates, barre and other mixed fitness programs. The cafe has been in the works for a little over a year.
"We are extremely excited to bring healthy, local and seasonal options to our community," said Devin Bailey, cafe manager and head chef.
Bailey has been studying herbalism for years, and created a menu from scratch centered around Inversion's mission to nourish the mind and body. Currently the menu offers a wide array of health foods, from beverages to energy bites and soup. Bailey's personal favorite are the unique tea blends, each labeled with messages like "supports focus and relaxation" or "detoxifying, immune and digestive support." Customers can also build their own blend of tea or smoothies.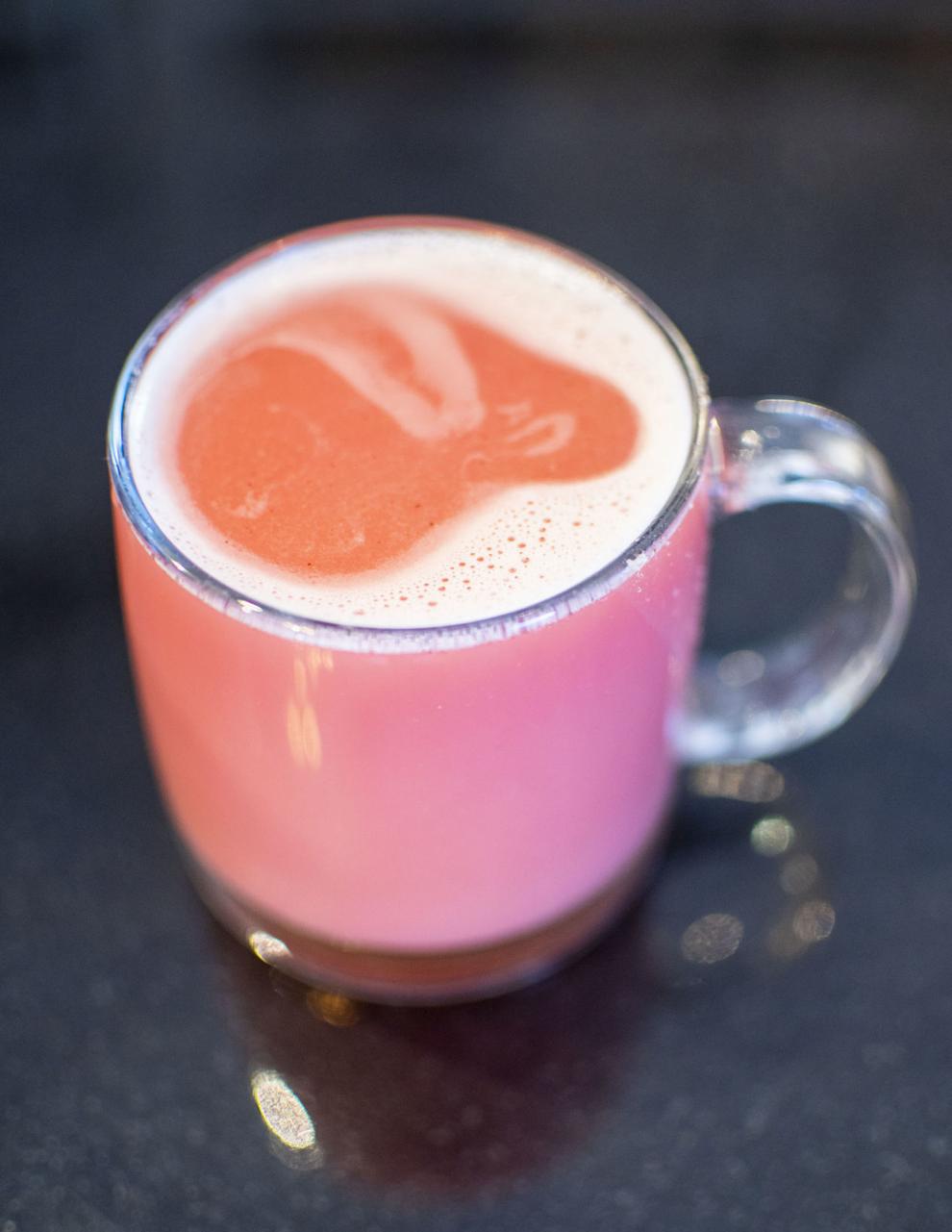 More food options will be integrated into a seasonally evolving menu as the Inversion Cafe continues to expand. To bypass the cafe line, practitioners will be able to order specialty drinks and snacks before or after class through ChowNow.
From bamboo and sugar cane cups to composting at local farms in Idaho, Inversion cafe wants to show its customers how it incorporates sustainability into its own business model. The owners hope this will in turn show patrons how they can incorporate these same values into their own lifestyle.
"All the food that's brought into the cafe is keeping sustainable practices in mind," Bailey said. "As a small business, it might be difficult for us to align with the actions that companies that are making big moves in the agriculture industry, but we can support them."
Bailey hopes to expand the information available to consumers about their sustainable sourcing options.
"Any good health enthusiast puts education first," she said.
Eventually the cafe would like to feature the stories of its suppliers or host workshops on topics like backyard composting.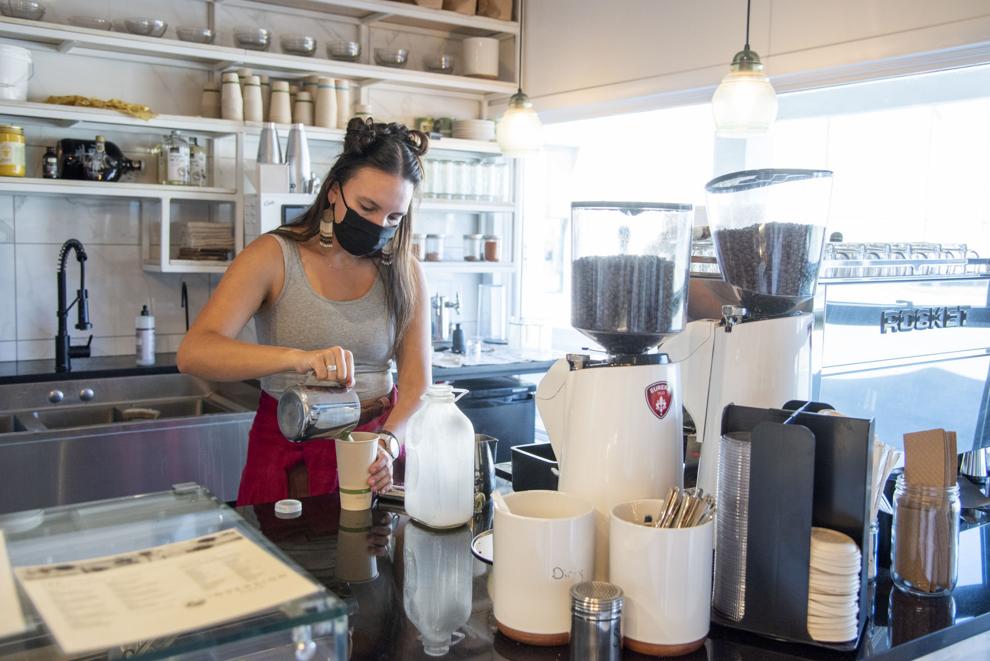 The studio offers employees benefits like unlimited classes and discounts in both retail and the cafe, but Inversion has struggled along with the majority of businesses in town in finding staff.
"We have these wonderful people apply, but many have already had to leave because they can't find housing," Bailey said.
Despite the worker shortage, the cafe is off to a strong start in its first several weeks of operation.
"Right now, I'm most proud of the feeling that the space brings," Bailey said. "We want it to feel like home."
Bailey and Louise Sanseau, studio founder and owner, created the space collaboratively, with Sanseau designing the space with architects while Bailey focused on decor and filling the walls.
"We like to say that she created this skeletal system and I filled in the meat and the muscles," Bailey said.
Inversion Cafe is located at 260 W. Pearl Ave. operates 7 a.m. until 7 p.m. Monday through Friday and 7 a.m. until 5 p.m. on Saturday and Sunday.