For some people the best meal is one prepared in their own home by someone else. A professional someone else.
That's been true more than ever this past year. The pandemic is keeping private chefs hopping as some people choose to hunker down rather than mingle with strangers at a restaurant.
"They'd rather stay in the safety of their home and have world-class cuisine prepared for them," private chef Jason Mitchell said. "The business is booming if you're good at what you do."
At times it's gotten crazy.
"Madness, madness, madness," private chef Eric Wilson said before the holidays. "Sometimes I can't even get back to people because I'm working 16 hours a day."
Many of the faces are familiar. The best chefs, Mitchell said, have regular, returning clients.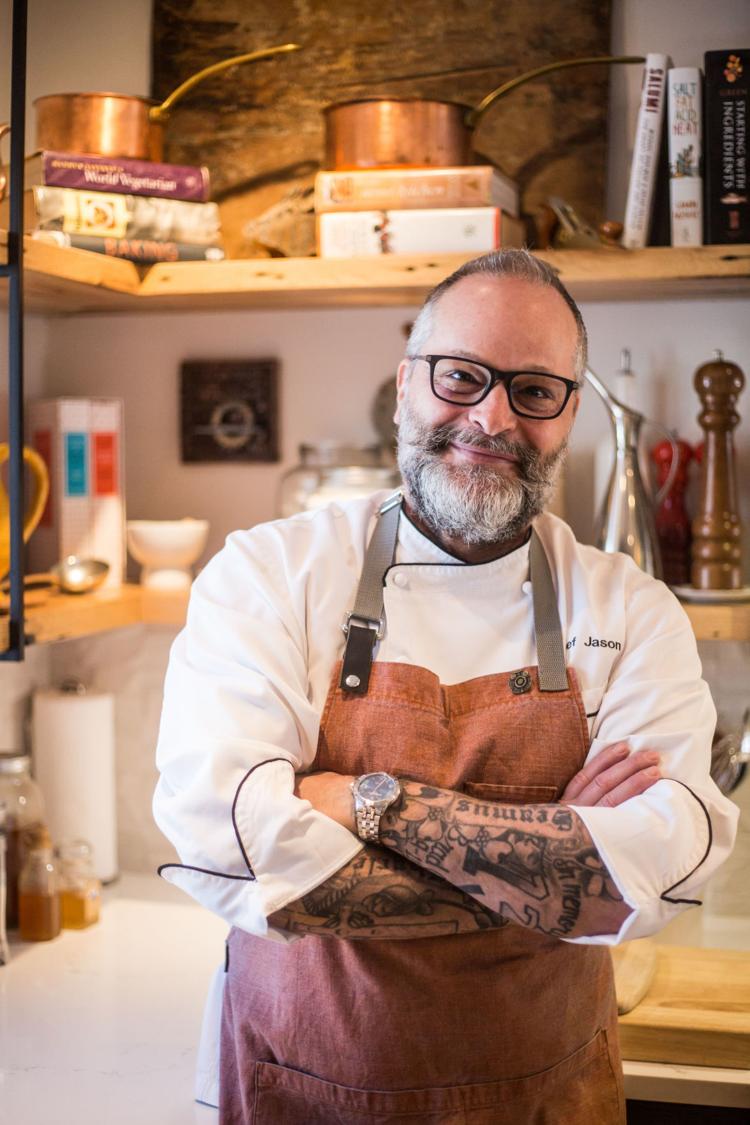 "There's a certain trust that you build that you have after that first meal," he said. "These are seriously wealthy people, seriously private people, and they're letting you into their homes."
But in addition to their familiar faces, chefs have lined up new clients this past year, including new second-home owners and renters.
"I've seen a lot of California plates with a lot of expensive cars," Wilson said. "People are here. They're hiding out."
"We're calling them runners," Mitchell said. "Virus runners. … They're coming from New York and Palm Beach and Orange County. That's where they came from before the virus. Now there's just more of them."
The dining parties are generally smaller, more intimate affairs as clients heed COVID-19 precautions.
"The CNN watchers are definitely keeping it under six," Wilson said.
The chefs say they are scrupulous about their own safety as well as that of their clients.
"I'm going in with a mask," Mitchell said. "My servers are going in with a mask. Our hands are chapped from washing. It is what it is."
They're exercising caution about who'll they'll work with as well.
"I'm being very selective," Wilson said. "Not 15 people from all over the country flying into the county. I"m going to say no."
Apparently it's not just the gazillionaires who are outsourcing their meals.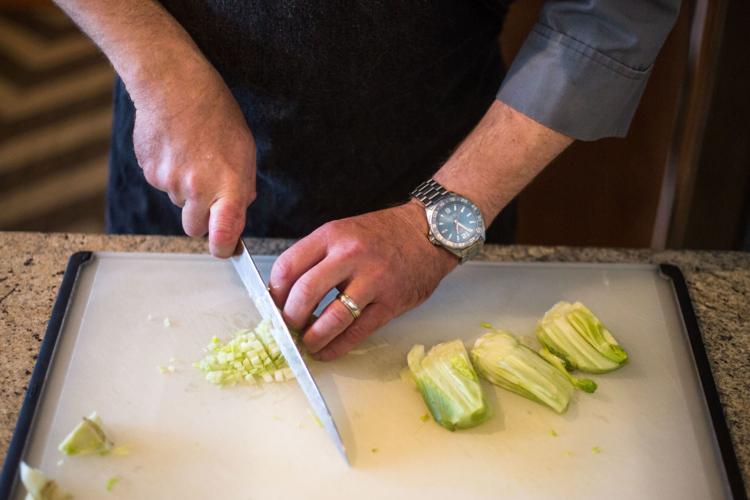 "The private cooking business isn't just for cats like Harrison Ford like it used to be, and high-end guys out on King's Highway," Mitchell said. "Everybody feels safer eating at home, and that's how we cater to people."
He sees that in particular with clients who want to have their meals prepared off-site and brought to their homes.
"Folks that would go out to dinner once or twice a month are finding out they can get drop-off meals," Mitchell said. Households with two working parents, especially. "They can make a phone call and have a private chef do a drop-off service."
Companies that rent out vacation homes in Jackson Hole are seeing the demand.
"We definitely already this winter have had a lot of people inquire about private chefs," said Nicole Gilbert of Rendezvous Mountain Rentals. Over the summer, she said, a lot of guests also asked about having groceries and prepared meals delivered, and that's carried over to winter as well.
Mountains of Groceries, a grocery-order-and-deliver business that also matches customers with private chefs and offers prepared meal delivery, is hearing from vacationers.
"A lot of second-home owners have their favorite chef that they work with year after year," owner Ashley Wold said. "It's a different clientele than I work with."
She has seen an increase in interest during this pandemic winter.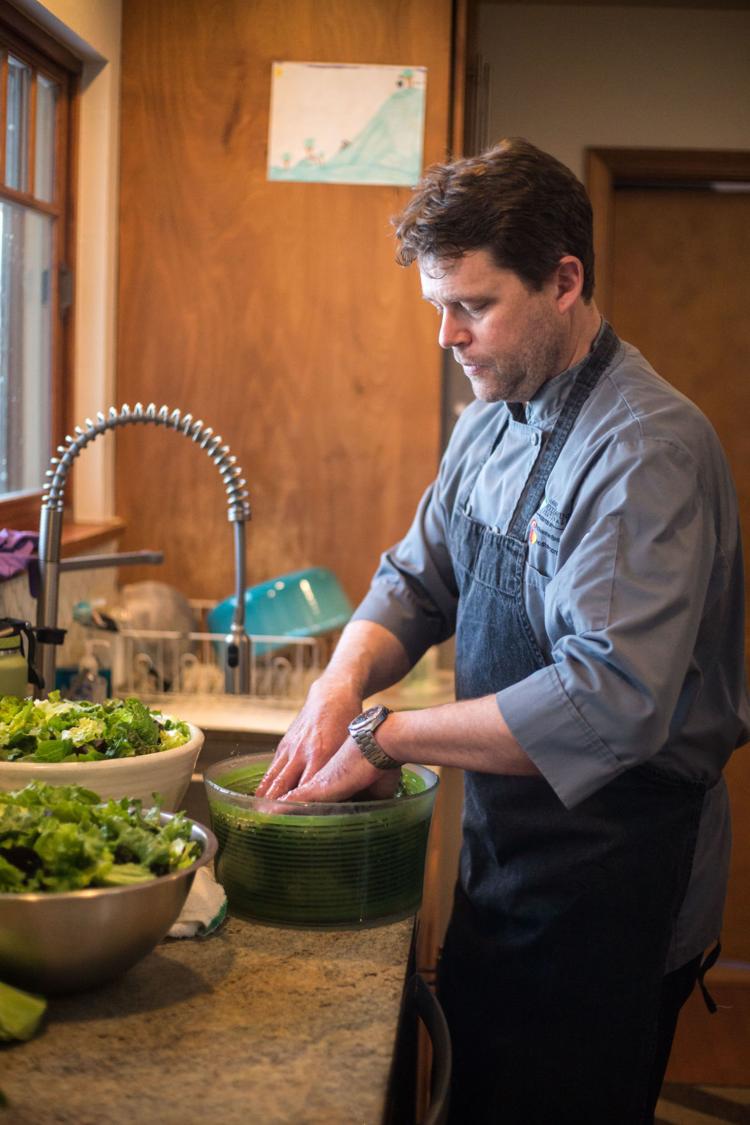 "I certainly noticed it last summer, too," Wold said. "With tourists back in town, vacationers, the requests have definitely gone up from usual."
What she's seeing is a bit different from pre-COVID-19 days.
"It seems like it's mostly family groups, people traveling together," she said. "Years past when I've gotten a request it's usually one night. Now people are looking for multiple nights during their stay."
Business is so brisk that it's challenging to find chefs, Wold said. "Partly it's some not wanting to work in close quarters," she said. But also, "demand has just gone up so much that everyone else is booked or getting booked up."
The positive side of that is the rise of take-and-eat meals prepared by catering companies, restaurants and chefs.
"There's a lot of great prepared meal options in town," Wold said. "That's what's really increased … For a lot of people who would at first want a chef, if that doesn't work we are able to accommodate them in this other capacity."