Jackson Hole real estate agents say the new coronavirus has slowed their business and predict the disruption isn't over.
But a panel of them agreed last week that the same things that have fueled strong business for more than two decades are still in play and that current troubles will pass.
The experts pointed to the usual strengths: a desire for the Jackson lifestyle, the ability of many high-paid workers to work via the internet, and the safety offered by hard assets such as land and buildings as the underlying attraction of the Jackson property market in particular and the local economy in general.
But during a Zoom meeting organized by Jackson Hole Real Estate Associates, the local Christie's affiliate, the upbeat views were mixed with talk about lagging sales, a likely hit to prices and a lot of uncertainty.
"It' a very big crisis, a twin crisis, a global pandemic. ... And the second is the economic crisis, which is also likely to be unprecedented," said Bob Grady, a Jackson investor who is a partner in Gryphon Investors and a member of the board at Jackson Hole Mountain Resort. "Don't overestimate how soon we are going to recover."
Grady said that second quarter GDP will be "down as much as 10 or 15%" and that the damage is widespread. Some sectors will be "ridiculously down," he said.
He pointed to the stock market tumble, the oil price catastrophe, airline business off about 95% and U.S. unemployment that's nudging toward 30 million, "a drop of historic magnitude, and historic pace."
Grady said the ski resort is "assuming summer is going to be way down" even if things begin to turn around. The resort, he said, is likely to review capital plans and is "planning for a less bright future."
Grady also noted that a bit of happier news in recent weeks isn't a guarantee that the disaster is history. He reminded that in the 1930s, during the country's worst economic crash, that "the Depression came in waves," with improvement for several years and then another fall in 1937.
It isn't all bad, though, he said.
"The U.S. economy is still a very strong engine," Grady said. "And in the grand scheme of things I think Jackson Hole is very fortunate. ... It's not all bad news for Jackson."
Two previous factors are still in play, he said: "Tax policies were already driving people here" before the COVID crisis, and also "the trend of working remotely is going to accelerate dramatically" in response to virus fears.
"Technology now allows people to work anywhere in the world," Christie's associate broker Mack Mendenhall said. That, he said, will still allow "the flight to lifestyle" that has lured many well-off people to move to Jackson.
Financial markets, Mendenhall said, aren't a mirror of the 2008 Great Recession, and Jackson is unlikely to see foreclosures.
His mention of the attraction of the mountain lifestyle was echoed by others.
Associate broker Jeff Ward said many people, retirees and working people, still see Jackson as "a place to escape" from urban life and high taxes.
Matt Faupel, an owner of Jackson Hole Real Estate Associates, said, "We're already hearing more talk ... about people living rural and working remotely."
There were differing opinions about sales, with most people foreseeing immediate trouble but long-term strength.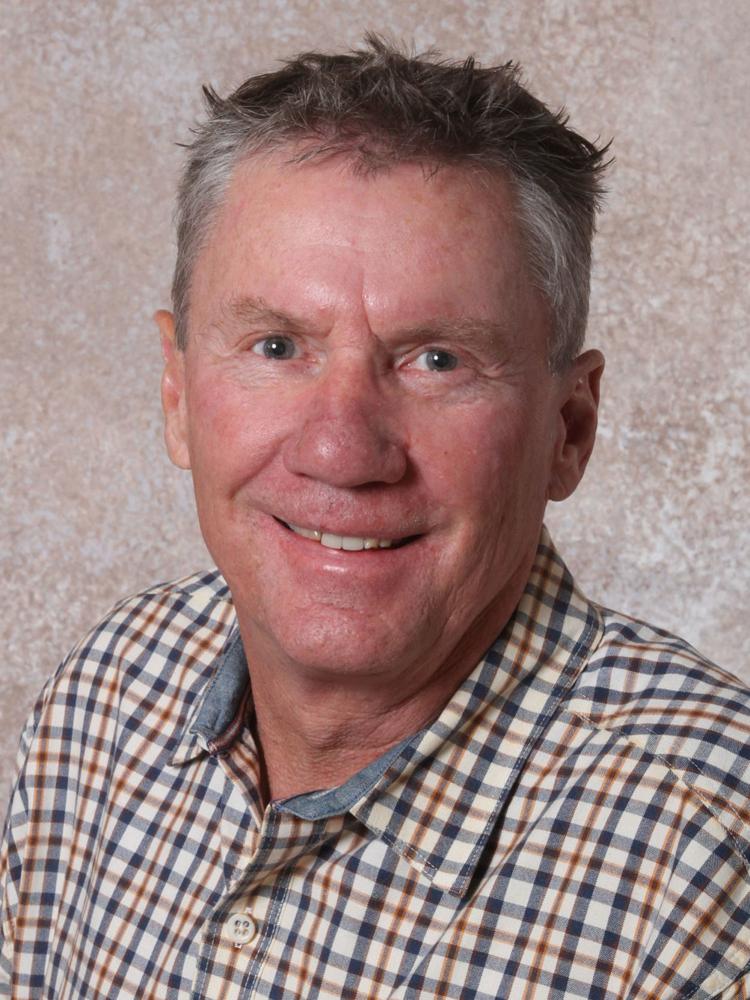 "This is going to affect us," associate broker Chad Budge said. "We've been on the phone with clients. ... I think we will see a dip in pricing."
But not every potential seller felt that way, Budge said, with others confident that prices will hold firm or with people just plain uncertain and waiting to see what the market does.
Associate broker Katie Brady said listings are still coming on the market, though she said she expected the market won't be any more welcoming to first-time buyers than before.
On the practical side, realty agents are finding that the trend in recent years to create more videos and cater to faraway buyers has prepared them for a new business world in which customers are deterred from traveling and balk at being in homes they know nothing about.
There's going to be a lot of showing and buying of property, associate broker Diane Budge said, "without physically seeing it."
She also counseled a bit of calm, offering the advice to "take a deep breath, be positive, this too shall pass."
About 200 people tuned in to some portion of the 90-minute conference.