When Hoback Sports opened at 10 a.m. Monday there was a man sitting in his pickup waiting and a woman riding up on her bike. She was there to leave hers for a tune-up, he to pick his up.
She and the tech who came to the door were wearing masks. The guy who got out of the truck wasn't, and the employee who met him asked, "Do you have a mask?" He didn't, so they stood about 12 feet apart to talk.
That was just part of the new way of business as Hoback and many other businesses reopened after close to eight weeks of COVID-19 shutdown.
Many, including Hoback, had done what business they could online and by phone, with deliveries and handoffs of merchandise. But for some Monday was the first try at loosening the restrictions.
Others had put a toe in the water earlier. Skinny Skis did a partial reopening Friday, for example, and T.J. Maxx was full of shoppers over the weekend.
More retailers will follow. The clothing store Altitude announced that it is "officially ready to see your smiling faces." Another clothing store, Terra, is reopening today, Wednesday, and Lee's Tees is aiming for Friday.
Teton Toys may open at the end of the week, though owner Wes Gardner said he wouldn't mind waiting to see if novel coronavirus infections spike in other parts of the country where businesses reopened earlier.
"There's a canary in the coal mine," he said, "and I want to see if it dies."
Accentuate posted on Facebook: "We're slowly preparing to reopen and we need your help! What safety measures would you like to see that would make you feel better about shopping in-store at Accentuate?"
Other businesses, like Jackson Book Trader, the Wilson Book Gallery and J.C. Jewelers, are waiting a bit before they invite shoppers inside.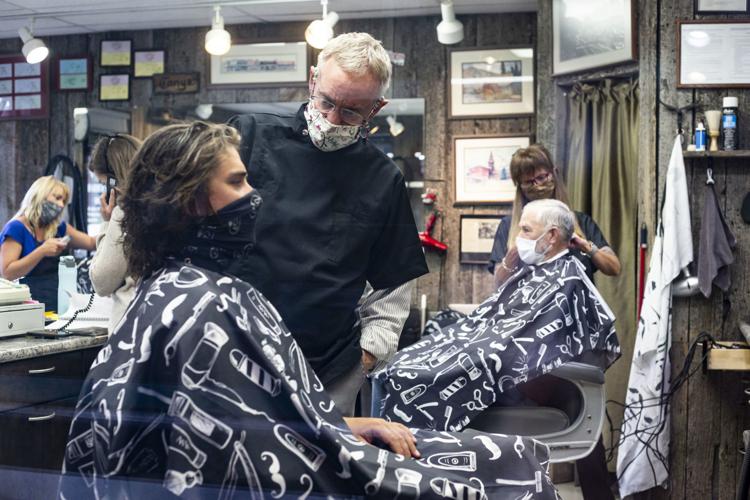 "I think it would be crazy for us to let people in the store right at the start of tourist season," bookstore owner Susie Temple said.
Among those who have opened or soon will, procedures to protect customers and employees from the novel coronavirus are in place, though they vary from store to store.
"We're all learning how to operate in the new normal," said Anna Cole, the communications director for Jackson Hole Mountain Resort, which owns Hoback Sports and two Teton Village sports shops.
Hoback closed March 15, the same day the resort stopped the ski lifts, about two weeks earlier than planned.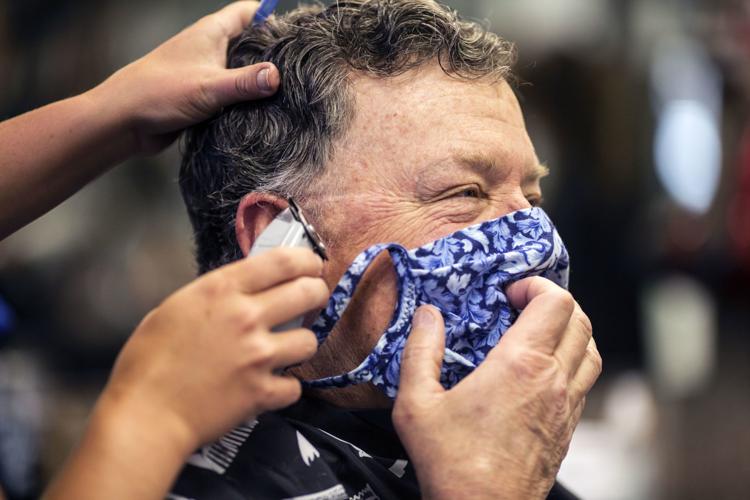 "It was unfortunate to close early," at the resort and the shops, Cole said, "but the time, it could have been a lot worse" given the approaching offseason.
Hoback and the resort company's other two shops, Teton Village Sports and Jackson Hole Sports, let seasonal workers go early with pay for the two weeks they lost, while year-round workers were kept on with reduced hours, Cole said.
Hoback reopened Monday with precautions to satisfy health officials. People are still being asked to do business online if they can, and if they have to come to the store to park and call, then do their business if possible at the door when an employee meets them.
Customers can now enter, but only one on one with an employee and must wear a mask and use the hand sanitizer provided. There are new sneeze guards to keep workers and customers separate, salad bar-style. You'll get the same "keep your distance" service if you rent a bike.
"We're excited to be able to open and serve the community," Cole said. "People should be outside and recreating outdoors ... we just want to offer services in a safe way."
Hoback took advantage of the first day to reopen, Cole said, because it does a big bike business. Bikes even helped during the slowdown because of a previously set Specialized bike promotion that let people order from the manufacturer online and then pick up their bikes at their regular shop.
Teton Village Sports and Jackson Hole Sports are still selling via phone and internet, but haven't opened their doors, Cole said. She said the Village is slower than town and doesn't warrant opening the shops. She said much of the resort's operations probably won't resume until midsummer.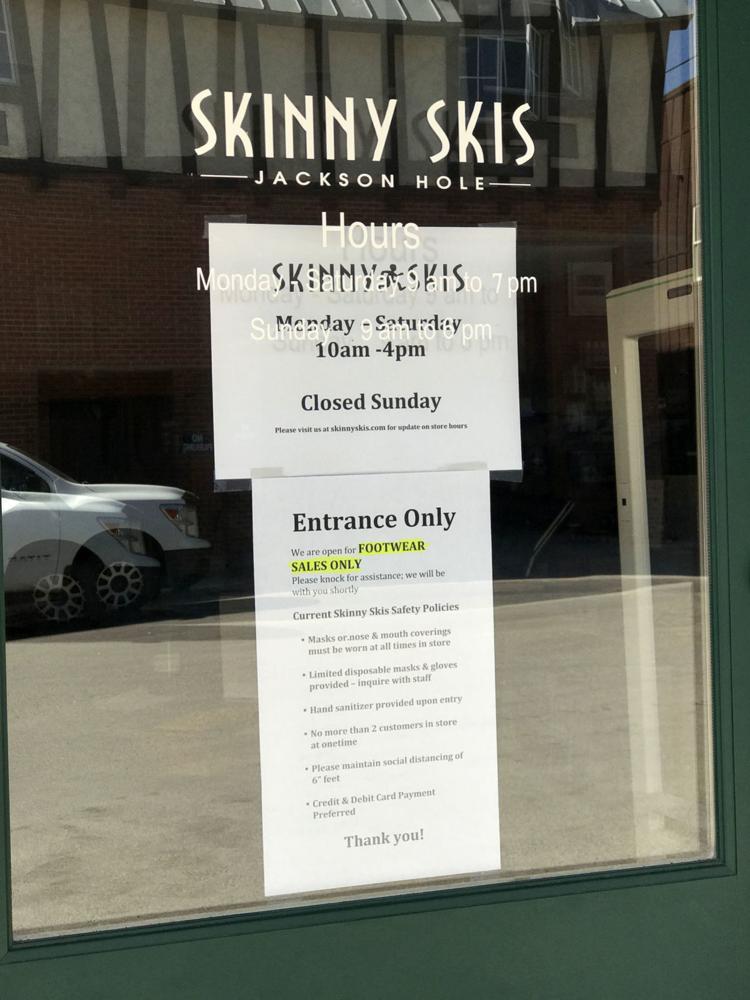 Here are some examples of what other businesses around town are doing:
At Skinny Skis "we decided to open by department only," said Taylor Hall, one of the owners. "Footwear just to start."
Two customers at a time can be in the store at 65 W. Deloney Ave. They must wear masks and if they want to try on shoes they'll be asked to wear gloves. Any shoe the customer rejects after a try-on will be cleaned and isolated.
With three staffers on duty, all wearing gloves and masks, it's a one-on-one shopping experience.
"It has to be one on one," Hall said. "That way we can control the cleanliness of everything."
Customers who prefer not to enter the store can arrange for curbside pickup or a virtual shoe fitting.
As a thank you for the community's support of Skinny Skis, the shop will donate $10 of every shoe sale to the Jackson Hole Community Foundation's Community Emergency Response.
On Sunday afternoon a mask-wearing employee stood outside T.J. Maxx, wiping down each shopping cart as it was returned.
There were no restrictions on entering the store at 455 W. Broadway. Signs asked customers to maintain social distancing by staying 6 feet apart, and sanitizing wipes were available in the vestibule and inside the store.
All employees inside the store wore masks, and some customers did as well.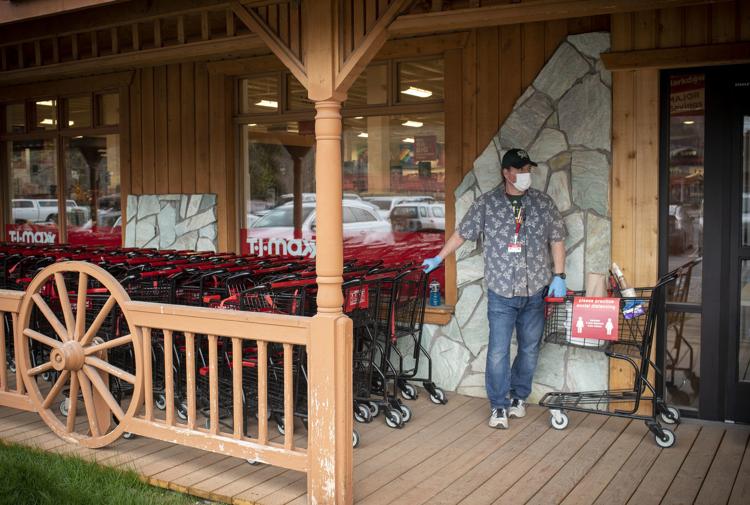 At Terra, located at 160 E. Broadway, employees will wear masks, owner Dana Sanders Souther said. She hopes that will encourage customers to do the same.
"I just want to promote a comfortable environment in here," she said
In addition to keeping surfaces and door handles clean, Terra staff will steam items that customers have tried on and decided not to buy before putting them back out for other shoppers to peruse.
"That may be a question people have," she said.
Terra has been offering appointments and curbside service, but customers had been calling to see if the shop would open Monday. When Sanders Souther was there Monday and cracked the door for some fresh air, a few peeked their heads in.
"People are ready to shop," Sanders Souther said. "I'm cautiously optimistic."
J.C. Jewelers was set to bring customers into the store by appointment this past Monday but pulled back.
"We have changed our minds and have decided not to allow people into our store until we hear further guidelines next week," Jan Case, who owns the store at 132 N. Cache St. with her husband, Jeter, emailed Friday.
The store has been busy with custom work, website orders and phone orders, she said.
"We have been doing virtual shopping and custom order meetings on Zoom, personalized website shopping and curbside delivery and shipping."
Teton Toys, which operates downstairs from Lee's Tees at 10 E. Broadway, might allow customers to enter toward the end of this week but maybe not until next week.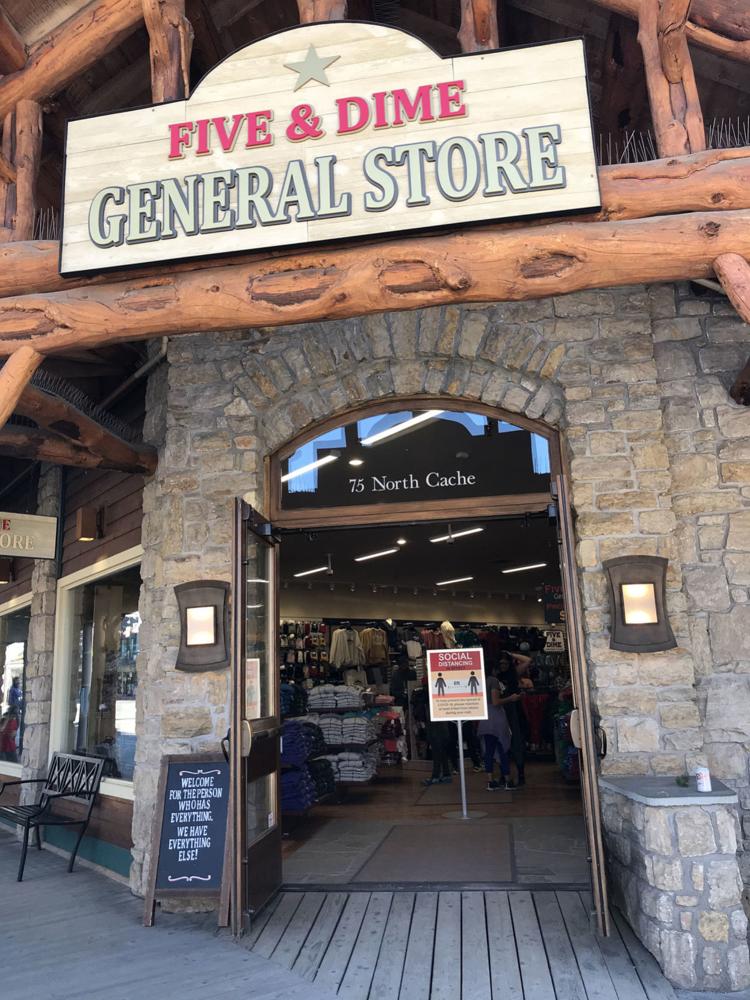 "I'd like to reopen, but I care very deeply about the health of my employees," Gardner said.
Another worry is that a surge in new COVID-19 cases could force another shutdown.
"Missing a couple of weeks in May is like missing a couple of days in July," Gardner said. "We want to make sure we're open in July."
For safety's sake, Gardner has taken down the play area, but a toy store is still a high-touch environment. After a 3-year-old handles an item the next person who picks it up might be a grandmother.
"It's very hard to control those kids," he said.
Teton Toys beefed up its web presence during the shutdown and has done well with online sales and curbside deliveries.
"We've been serving the public the whole time. We've created some decent revenue streams with some of our inventory, like puzzles," Gardner said.
Two shops you won't be walking into soon are Susie Temple's Jackson Hole Book Trader at 970 W. Broadway and Wilson Book Gallery in the Westbank Center. Earlier this month she reopened for curbside and home delivery, and she's not ready to go further.
"That's where we're starting," Temple said. "We're definitely more on the cautious side. This is us inching toward some sort of new normal."
Books are another high-touch product, and that raises contagion worries.
"Even if you're wearing a mask and gloves, you're handling books," she said.
For June and July she's considering putting a table or cart of books outside the stores. Customers couldn't come through the front door, but they could talk to staff (who will wear gloves and masks.) Maybe in August she'll allow customers in, but not necessarily.
In-store book browsing "seems very far off to me," Temple said.
Her business has seen success with online sales through BookShop.org and other affiliates and with selling gift certificates, she said. Next week the Wilson Book Gallery will introduce book bundles. Customers will fill out a form detailing their interests and receive a bundle of books that fits. The innovations are working.
"I don't know if we need browsing to be successful," Temple said.
And, she said, "I don't know if people are going to have much of an appetite for going into stores."