An uninviting piece of steep butteside sagebrush that thousands of motorists pass every day but rarely notice has been sold and will be the site of a house.
The 5-acre parcel on High School Butte borders South Broadway just past the "Y" intersection as you head south. The buyer is a self-made immigrant who — through more than luck — owns a firm in Oregon that does major geo-engineering and earthwork projects, just what he needs to make his dream house a reality.
Despite the unwelcoming topography, Manuel Castaneda said last week that the land suits him just fine. An employee of his walked the property, and Castaneda told the News&Guide that building on the site will be "actually not that complicated ... I think it's pretty simple."
It's also a good place for him and his wife, Rosa, to build a house in the valley where they visited in July and had a love-at-first-sight experience. And it's a case in which love at first sight was pretty much a requirement: The Castanedas have spent a total of three days of their lives in Jackson Hole and agreed to buy the land after one visit.
"We're excited about it," Castaneda said last week. "We'd always heard about that area being beautiful and had never been to Wyoming, but in three days we fell in love with it."
Castaneda was here to celebrate his 56th birthday, on July Fourth and watched the town's parade. After that he and his wife walked into the Compass Real Estate office near Town Square and found agent David Sewall on holiday desk duty.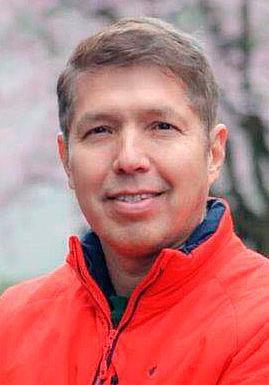 Castaneda quickly learned that Jackson Hole property can be steep not only geographically but financially.
"We were originally looking for something with nice views of the Teton mountains, but the cost, the prices were just too high for us," he said. "We were shocked. ... We couldn't afford anything."
But Castaneda then mentioned his work.
"We chatted about his company he has; they specialize in building on impossible pieces of land," Sewall said. "He asked about property no one can figure out what to do with."
Sewall was reminded of the Halpin land, a parcel he acknowledged real estate sellers hadn't given much chance of finding a buyer. Sewall printed a map, and Castaneda "went to take a look at it himself."
Castaneda made an offer about two weeks later.
The land was sold by a family trust headed by Mike Halpin, which bought it and a nearby 28.8-acre parcel on the butte in 2003 from Anita Simon Laycock. She was the last survivor of a Jackson family, was Miss Wyoming in 1960 and died at age 79 in 2020. Halpin put the two parcels on the market in May, and the smaller one went under contract Sept. 14 after 133 days on the market. The deal closed Oct. 1. The listing agent was Brett McPeak of Sotheby's International Realty.
Halpin advertised the 5.51 acres at $995,000. His lawyer, Chris Hawkes, wouldn't reveal the final price but said it went at a "significant discount." Realtor Sewall said there were several offers and that the deal was signed at "close to 50%" off the asking price.
Despite that, Hawkes said, the price was high enough that it's likely to inspire a new top end for other land in the area that's been seen as unattractive to buyers. Sewall agreed.
In a growing county in which only 3% of the territory is privately owned "we're running out of raw land," Sewall said. "People have to take a new look at difficult pieces and figure out how to build on them."
The two Halpin parcels offer no obviously easy way to build, and the larger piece approaches the vertical over much of its surface. But Halpin has a history of buying unlikely property and finding some advantage.
Hawkes said that "Mike is a visionary and sees the long game, sees things other people don't, so he bought it for a song." One possibility for the larger parcel, which extends to the near the summit of the 6,800-foot butte, was a cell tower, Hawkes said.
That didn't happen, but Hawkes said methods Halpin has used in other deals, transferring development rights and land trades attractive to town officials, remain possible. In the decade preceding 2013, Halpin transferred three parcels totaling about 60 acres to the town, some of which provided access to U.S. Forest Service hiking trails on Snow King Mountain and the ridge to the west.
Halpin had the butte land annexed by the town in 2013. He said then that he thought "the buttes that face the town, face the Town Square, belong to the town; they don't belong in county jurisdiction."
Attorney Hawkes said deannexing the recently sold parcel is possible if Castaneda sees any benefit in that.
Because the buttes have remained mostly unused and wild while surrounded by a rapidly growing resort town, there's been speculation about them obtaining official protection. The Oliver family, evolving in recent decades from ranching to subdividing, owns about 273 acres of the butte; they put 40 acres at the top under a Jackson Hole Land Trust conservation easement in 2012. A similar deal has been considered for the Halpin parcels, according to Hawkes and Max Ludington, director of the Land Trust.
Hawkes approached the trust but said he was "disappointed they didn't express an interest" in buying the land. He followed up a couple of months ago by having prominent "for sale" signs put up on the two parcels. The advertising couldn't be missed by Land Trust staffers, who have their offices across Broadway from the larger parcel.
From his office last week, Ludington said the sign had accomplished the goal of reminding him of the land across the way: "I'm quite literally looking at it right now," he said of the sign.
But while the Land Trust never got as far as a thorough study of the land, Ludington said the purchase Hawkes hoped for was impossible. The trust, he said, is "subject to some restrictions as to what we can pay" for land, and the $1.5 million advertised price for the larger parcel was "an asking price above what we could buy."
The trust does own 18 acres on the west side of the butte.
The bottom line on any development of the land, Ludington said, is that "property rights are property rights. ... and we can't protect every piece of property in the county."
He said the Land Trust would still like to see whoever owns land on the butte put as much of it as possible under a protective covenant. The buttes are a refuge for mule deer, and that means the occasional cougar, including one that attracted attention for days last winter as it fed on a deer carcass within sight of the gas station down the road. The famous Grizzly 399 and her four cubs were sighted on the butte two weeks ago, traversing between their home grounds in Teton park and fall food sources near South Park.
As for Castaneda, he said that not only is the site he bought easily buildable, but he hopes to be a good neighbor. Though he has no house plan yet, he said he wants something that won't be considered an eyesore, that his intention is to "not make it intrusive to the area ... when people look at it."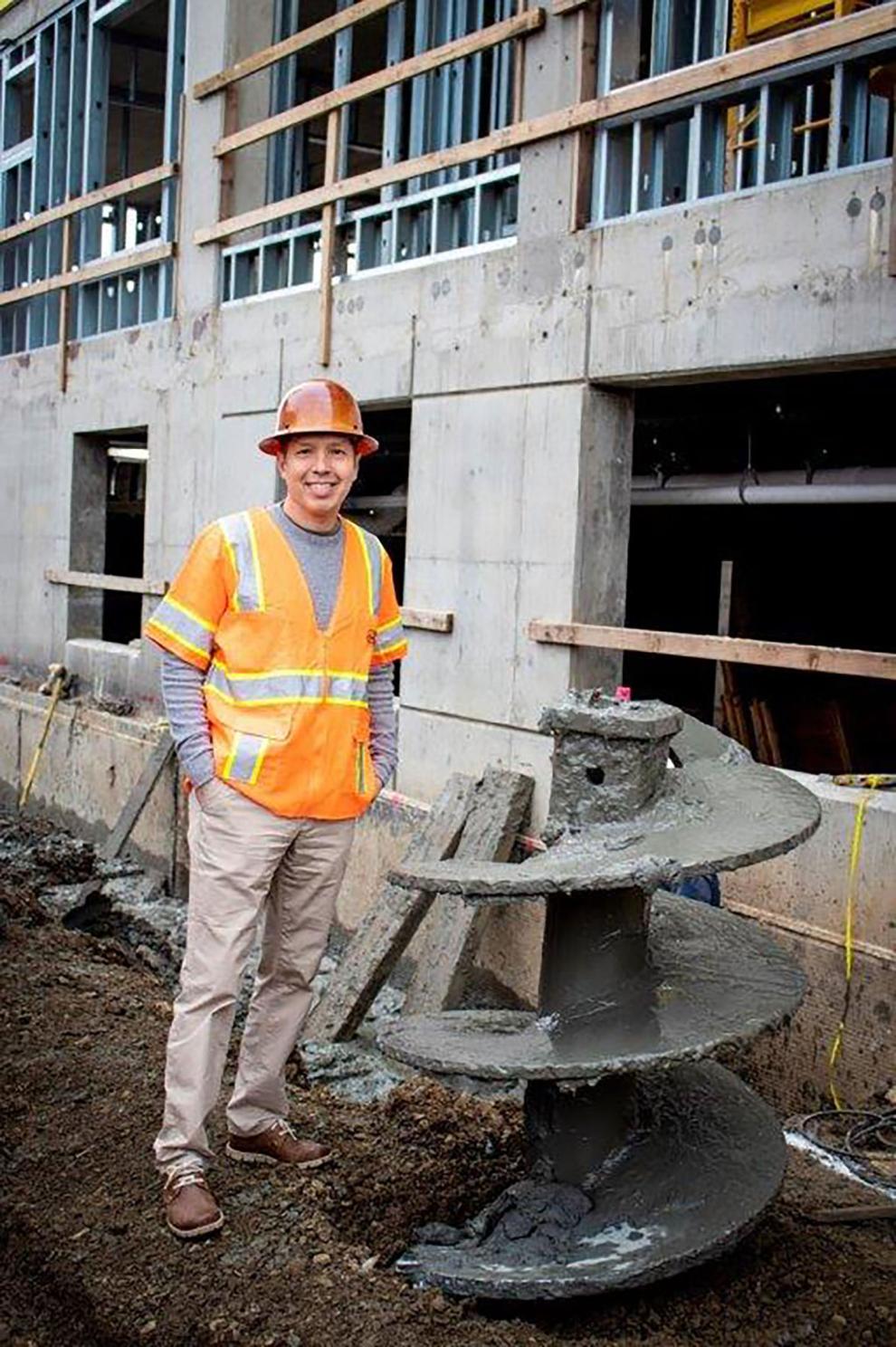 If rules permit, he said, he would be happy to use part of the land to build something aimed at the tight employee housing market. He said he and his wife "don't mind being neighbors to other people who work there ... we've very open to that."
For Castaneda the trip to Jackson Hole has been a long one. He was born at home in the Mexican state of Michoacan in a village of only five houses, Rancho el Limon, where his father farmed and had a dozen kids. Castaneda rode a horse to attend first grade and remembered that "I used to take another horse and pick up the teacher on the horse. ... and at the end of the day took her home again."
He left home at 10, lived with a godfather and worked herding goats and in a funeral parlor.
When he rejoined his family the United States, in 1978 at age 14, he said, "I had never seen electricity before" and an older sister "taught me to cross the street" legally and without being run over. When he began his working life he "started out with a lawn mower and a pickup truck."
He graduated from high school in the United States, but went no further in his formal education. While working as a landscaper he met a geo-engineer who taught him techniques useful in his landscaping work. His knowledge kept growing. Despite having only on-the-job training, he now is called by engineers for his opinion and has taught engineering students.
Today Castaneda owns and operates PLI Systems, a firm in Hillsboro, Oregon, that does geo-engineering jobs that put houses on cliffsides where they don't seem possible and that shores up slumping hills that threaten to destroy buildings and roads. The firm's website shows crews stabilizing houses that seem doomed to fall into the ocean.
He said he was pleased with moving to Jackson, called it "a dream come true for us." He said he was "grateful and blessed with everything happening to us."
Sewall, the man who sold the property, called the situation "the American dream come true."