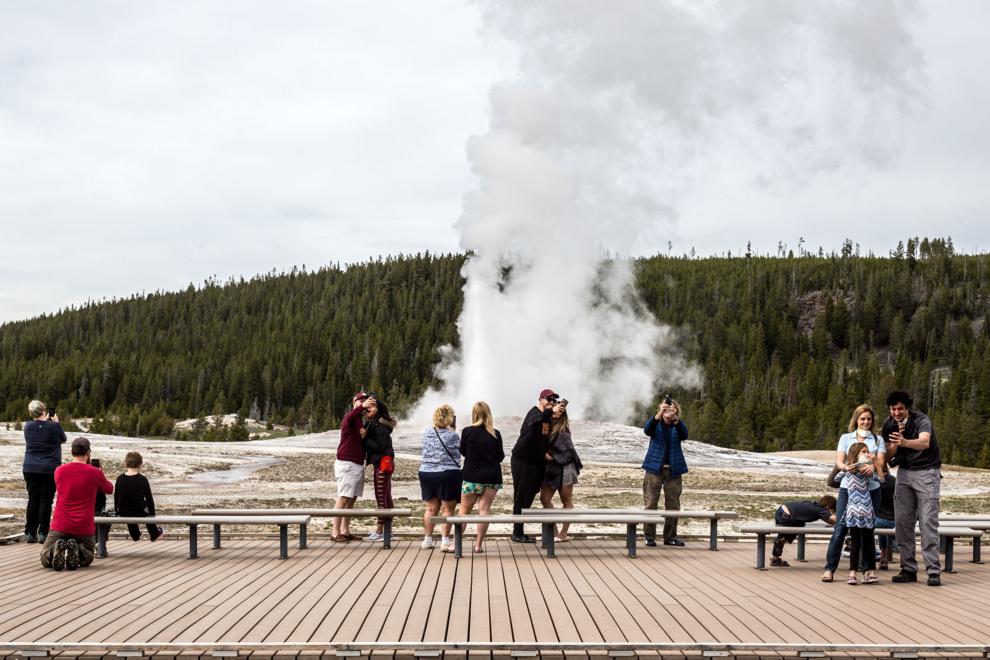 The 4-million-plus visitors who venture into Yellowstone National Park during the summer typically encounter spotty cell coverage, even when there is a connection.
The difficulty placing a phone call, sending a text or pulling up Google maps to determine where to go stems from a 1980s-era microwave radio system that's still used to bounce cell signals around the park and has limited bandwidth — just 240 megabytes per second. But now plans are advancing to modernize that infrastructure by lining most of Yellowstone's interior roads with fiber optic cable that can handle up to 72 million megabytes of data, a 300,000-fold increase in bandwidth.
A private company, Diamond Communications, is proposing to cover all the up-front costs and handle installation of the 187-mile-long cable, but the bandwidth will be leased out to the telecom giants. In effect, Yellowstone visitors and employees would see their connections markedly improve. It's a project that Yellowstone telecommunications chief Bret De Young sees as a boon to the park's infrastructure that will make doing business in the park easier.
"Being in the road prism, and buried underground and not having to support mountaintop radios, those are all positive things, I think, for the park," De Young told the News&Guide. "Our rangers have a really hard time, and maintenance does too, in the interior."
Yellowstone's planning staff is advancing the plan through the National Environmental Policy Act process and last week published a 57-page environmental assessment that would authorize the new line.
A decision about the right-of-way permit could be signed as soon as May or June, but it's likely that digging trenches for the line wouldn't commence until 2022 and potentially stretch for three years. Then there will be additional delays before Yellowstone visitors will actually see improvements in their phone and internet connections.
"I don't think there's going to be a noticeable difference until maybe the end of 2022," De Young said. "It's not like plugging in an extension cord."
One part of Yellowstone already has new fiber optic line in the ground. Diamond Communications also installed fiber optic line along 63 miles of road corridor in Grand Teton National Park, and in late 2020 Yellowstone OK'd bringing in fiber optic line to reach the South Entrance station.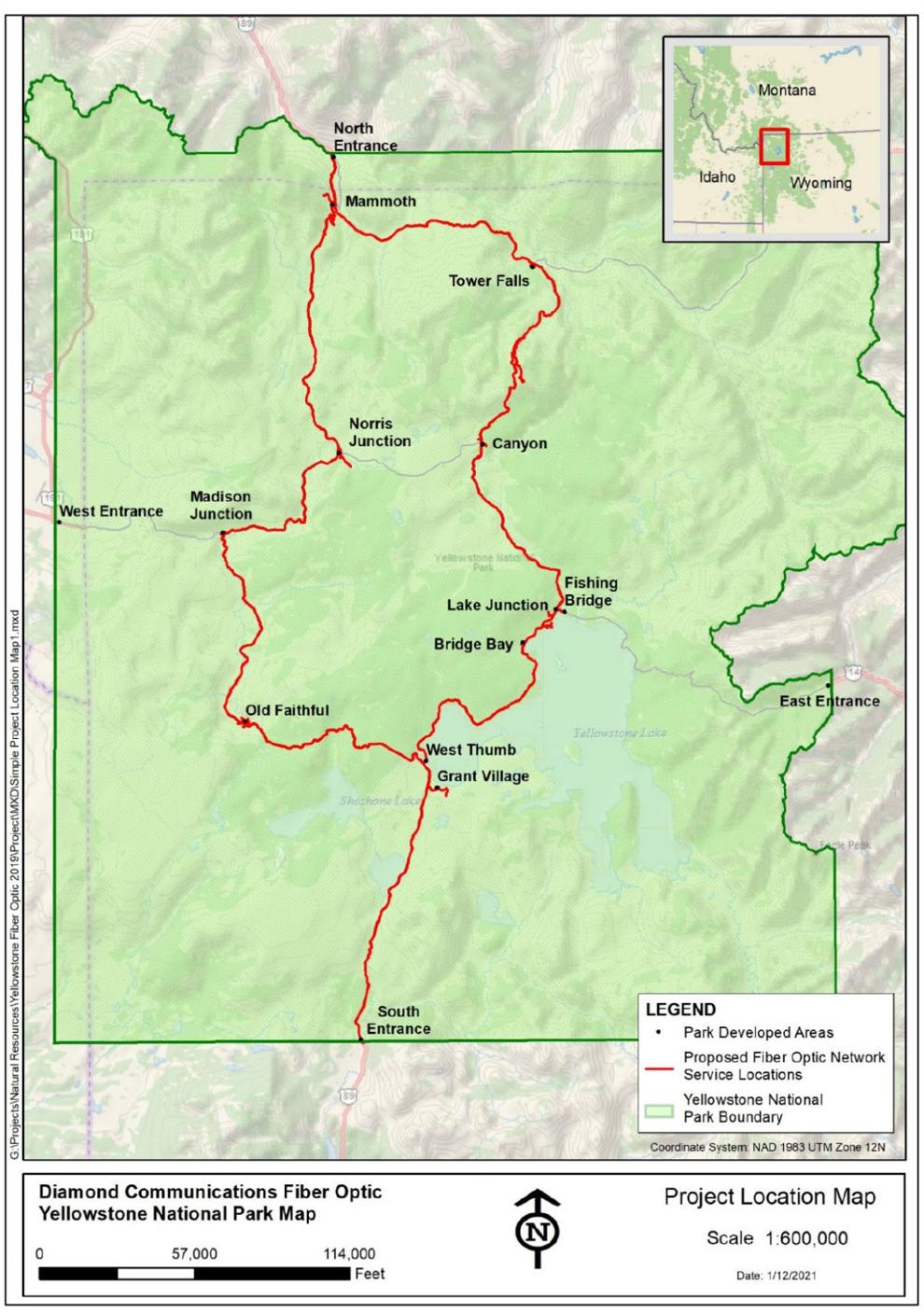 "It was going up the parkway anyway," De Young said, "so they didn't have to go too much farther."
Although nine new cell towers were approved in Grand Teton, Diamond Communication is not seeking to add new cell towers in Yellowstone. The Yellowstone proposal also does not significantly increase the footprint of where people would catch a cell signal, unlike in the Tetons. Yellowstone's telecommunications plan is not changing as a result of the fiber optic line, and coverage would continue to be concentrated in the developed parts of the park. There is one spot — in the Tower and Mount Roosevelt area — where there's no cell coverage currently but fiber optic line could enable it in the future.
Presently, Verizon offers the best coverage in the park, but in the future there would be enough bandwidth for other major telecom companies to enter the market.
"The reason AT&T doesn't have service at Old Faithful is because there is no bandwidth available for them to collocate on an existing tower," De Young said. "This makes it available for them."
The 187 miles of fiber optic line proposed will abut most of the interior roads in Yellowstone. Stretches excluded include Norris to Canyon, Tower Falls to Cooke City, the West Entrance to Madison Junction and Fishing Bridge to the East Entrance. Construction could cause delays up to 30 minutes and speed-limit reductions in work areas from April until early November for three consecutive years.
Diamond Communications did not respond to an interview request for this story.
Yellowstone is accepting public comments on its environmental assessment through April 21.