After growing up in Jackson Hole, leaving for a few years and then returning about 14 years ago, Meg Daly and her husband Mark Llinares have sold their house and are moving out of the valley.
When they went to sell, they were acutely aware of how Jackson Hole residents are struggling with housing. A family member who got a divorce and sold their home wasn't able to buy back into the real estate market with split assets.
"It's so precarious," Daly said. "You can't go through a life event here."
So, Daly decided to put $5,000 from her home sale towards a new fund created by the Teton Board of Realtors.
Dubbed the Community Housing Fund, the initiative, technically a nonprofit, was launched as a way for real estate agents and home buyers and sellers to donate proceeds from home sales — or other cash — to affordable housing projects in the valley.
Given that rapidly rising home prices are displacing people and driving the costs of home ownership sky high, Daly said that, as she was selling her home, she asked herself if there was a way to participate in the Jackson Hole real estate market ethically.
"This is my tiny little gesture in that regard," Daly said.
As it stands, the fund is just over a month old and has raised just under $200,000. That's according to Realtor Devon Viehman, who was a driving force in getting the initiative off the ground. The Fund donated about $150,000 of that total, including Daly's contribution, to the Jackson Hole Community Housing Trust. And that contribution capped off the nonprofit housing developer's $2.1 million fundraiser for the King Street Condominiums project. Viehman hopes the fund will eventually do more.
"I'd love to see it raise millions of dollars," she told the News&Guide. "I don't think it's unreasonable with the kind of market that we're in and the number of realtors that we have."
Officials who have been leery of the real estate industry's lack of support for a real estate transfer tax said they were happy to see Teton County's multi-billion dollar industry putting money towards addressing the area's housing crisis.
But they also drew a distinction between the Teton Board of Realtors' newly launched fund, which is a voluntary program, and a transfer tax, which has never been passed and could take many forms, but would generally be a mandatory, seller-paid levy.
"Everything helps, don't get me wrong," said Rep. Andy Schwartz, D-Teton, who's consistently pushed for a real estate transfer tax in the Wyoming Legislature — but had little transaction.
"But I don't see that as a replacement of the real estate transfer tax unless they're going to start raising $12 million a year and then account for how that money is spent," he said.
Schwartz's last proposal was a 1% levy on real estate sales above $1 million that would have allowed counties to opt into the tax and designate where money was spent. He estimated it would have generated roughly $12 million a year, if it had passed.
"And even that's probably not enough money to truly have an impact on the depth of our housing situation," he said.
Teton County workers are being priced out as housing prices have climbed in Teton County — the average price for single family home sales jumped 23% to $4.2 million, comparing the first six months of 2021 to 2020.
The midyear Jackson Hole Report, authored by Viehman, her father, David, and Luke Smith and Josie Daniel, said the market for locals is evaporating.
"With no homes listed for under $1 million, and no condos listed for under $500,000, inventory for locals has all but disappeared," the report reads.
Realtors, housing developers and elected officials agree that the local real estate transactions play a role in the valley's unfolding housing crisis.
Viehman said that's why she was interested in getting the fund off the ground.
She got the ball rolling during quarantine in 2020 — and realized it was particularly important that summer when the housing market exploded, with sight-unseen offers often coming in well above list price.
"Last summer, it was just even more clear that every transaction we were doing was making the affordable housing problem worse in Jackson," Viehman said.
"Not saying it's realtors' fault," she added. "It's just the nature of what it is."
Jackson Hole real estate agents sold roughly $2.5 billion in real estate in 2020: A record-setting 84% increase over the year prior. In the first six months of 2021, local realtors have already sold about $1.29 billion: A 114% increase over the same period a year ago.
Housing Trust Executive Director Anne Cresswell said she thought the fund was "poetic."
That, she said, is because every real estate transaction contributes to "broadening the gap between what our workforce can afford and what is available on the free market."
"That's what I think is particularly unique about this program — it allows and creates an opportunity for every seller, every buyer, every agent, at every transaction to give back," she said. "Every transaction makes the problem a little bit worse. And so to have an opportunity to engage realtors, agents, buyers, sellers in part of the solution every time is awesome."
The goal of the Community Housing Fund is to present real estate agents, buyers and sellers the option to donate when they close a transaction.
That's currently only happening with in-person closings, Teton Board of Realtors Des Jennings told the News&Guide.
But he said the Teton area trade association is working to have donation paperwork put in front of people whenever a real estate transaction closes — whether virtually or in person.
Jennings also said that the Board of Realtors doesn't have set fundraising goals for the fund.
Rather, it's hoping to get 100% participation from its members, which include real estate agents in Teton County, northern Sublette and Lincoln counties, and Teton County, Idaho.
And funds it raises could be spread out across the greater Teton area to housing projects in towns like Alpine and Victor and Driggs, Idaho where locals are also feeling housing pressures.
Jennings said his organization is still figuring out how that will work.
"But say we've got 600 agents in our MLS system and 150 of them are in Teton County, Idaho," Jennings said. "I wouldn't be surprised if 25% in a year goes over there if there's a project."
As it stands, the Community Housing Fund is set up to allow people to donate to Habitat for Humanity of the Greater Teton Area and the Jackson Hole Community Housing Trust.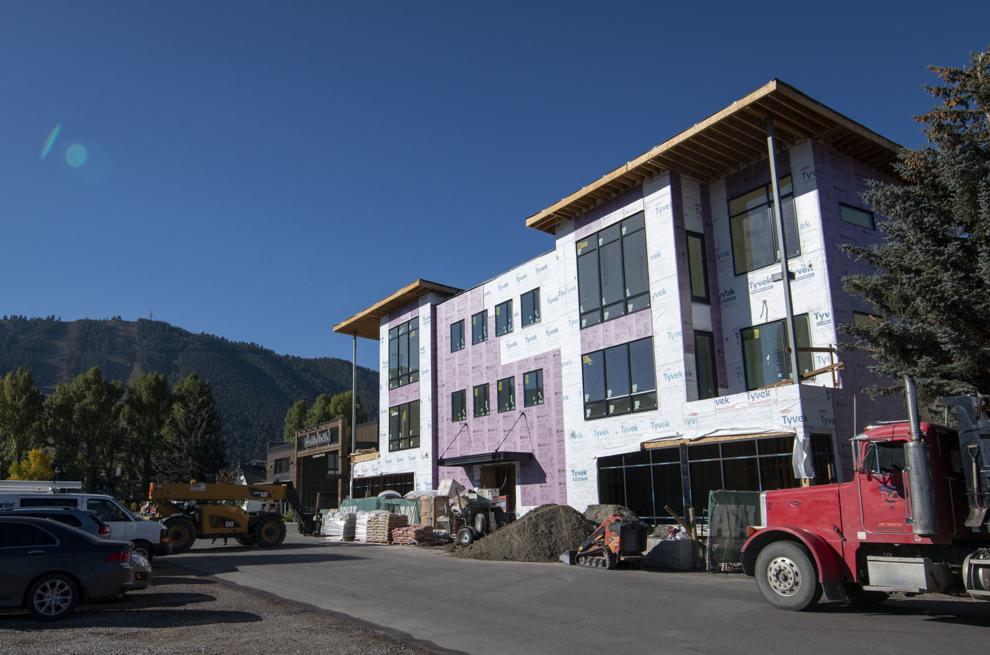 The Jackson/Teton County Housing Department isn't yet a beneficiary, though Viehman said she's working with the department's Director April Norton to make that happen.
Jennings said his members aren't 100% on board with contributing to a public entity.
"Some people have said that they'd like to see us support Housing Department projects. Others have said they would give money to anything but the Housing Department," Jennings said. "If we're going to rally behind anything, right now we're looking at the stuff that the private market" — or, private affordable housing developers like Habitat or the Trust — "has brought to us."
Jennings said if the Housing Department has a specific call for fundraising, the fund might get involved.
Viehman said realtors want to see money spent on a specific project, rather than going to something like advertising for Habitat or the Trust, or the Housing Department's general fund.
"We want realtors to be able to drive by and say 'I helped with that,'" Viehman said.
The concept for the fund was first made public in May, when Town Councilor Jonathan Schechter wrote the Teton Board of Realtors saying he wouldn't support giving it a few thousand dollars of public funding to help pay for the Fourth of July fireworks show.
The reason, he said, was the roughly $2.5 billion in real estate sold in Jackson Hole in 2020, the fact that those sales weren't taxed, and that the Teton Board of Realtors had not come out in support of a real estate transfer tax.
Teton County policymakers have long sought the levy as a way to generate money for affordable housing development.
Schechter's letter was panned by Viehman, the Teton Board of Realtors and some fellow elected officials who thought it was not the right place for Schechter to make his point.
Jennings said then that a "phone call would have been nice," while criticizing what he saw as Schechter's insinuation: That the local real estate industry was not giving back.
Viehman and others said the fund was not started in reaction to Schechter's criticism.
"This is something that I've been thinking about for at least five years," Viehman said. "I got the board approval for it in the summer of 2020, so it was way before that."
Schechter, meanwhile, lauded the real estate community for stepping up.
"Good on them for doing something," he said. "Who could be opposed to that?"
But he, like Schwartz, did say that Teton County needs millions of dollars for housing.
He pointed to northern South Park, which is currently being planned, as an example.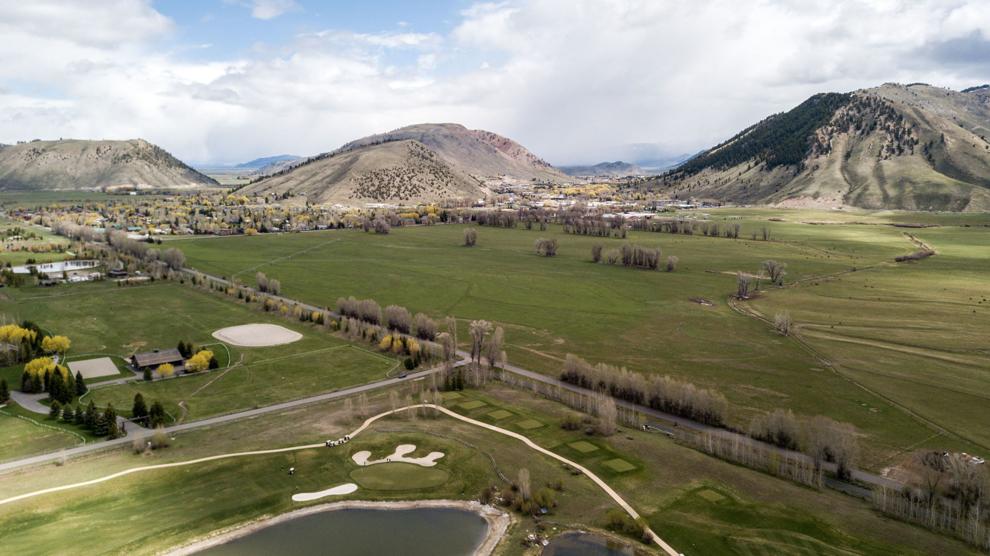 Though landowners and some commissioners are looking for more information about the underlying math and assumptions, consultants have put the cost of subsidizing affordable homes in the area at anywhere between $114.5 million and $515.7 million.
The lower value, they say, would yield 229 "affordable" homes — those reserved for households that make less than 120% of median family income, or roughly $138,000 for a family of four.
The higher value would yield 1,031 "affordable" units.
In both cases that pencils to roughly $500,000 per-unit subsidies.
"To repeat myself, I don't hate realtors, I don't hate fireworks, I don't hate this idea at all," Schechter said. "I hope it succeeds in raising huge amounts of money, but the question is how effective will it be in raising the kinds of money that we need in order to effectively address the problem; and that's something that we will be able to determine over time."
Both he and Schwartz said they hope the Teton Board of Realtors will come around to supporting a real estate transfer tax as another stream of funding for housing.
"$200,000 is a great start, but we have to put a couple zeros behind that if we're ever going to start effectively addressing our housing problem," Schechter said. "And the most effective way to do that I can think of is to have a real estate transfer tax."
Jennings, for his part, said that's a separate question from the Housing Fund.
And, he said, the Teton Board of Realtors' position on the real estate transfer tax hasn't changed: Namely, it's not taking a position and encouraging its members to reach out to state level politicians and the state association to voice their opinions.
The Wyoming Association of Realtors has consistently opposed real estate transfer taxes.
"There has not been any formal shift to taking a position," Jennings said of the local trade association. "And there has not been any formal conversation about taking a position."
Viehman, changing her past positions slightly, said she wouldn't oppose the tax — though she wasn't outright in favor of it — and said she was "open to helping anybody that wants to try and figure it out."
"But it's such a big undertaking that I felt like this is something I could do right now," she said of the fund.
Cresswell said she supports a real estate transfer tax and said she would like to see "folks" advocate for it. But she said people need to be "practical" about possible solutions in front of them.
"It's anybody's best guess when or if a real estate transfer tax would ever get approved by the state of Wyoming," she said. "Moving forward on the things we have right now is super important because time is money in this realm."