A handful of protestors shouted questions to U.S. President Donald Trump's daughter, Ivanka Trump, and her husband, Jared Kushner, as they boarded the Bridger Gondola at Jackson Hole Mountain Resort on Monday evening. 
The White House couple is attending what Politico reports to be an annual retreat for top donors and political allies. The soiree is being hosted by House Speaker Paul Ryan at the resort's Piste restaurant.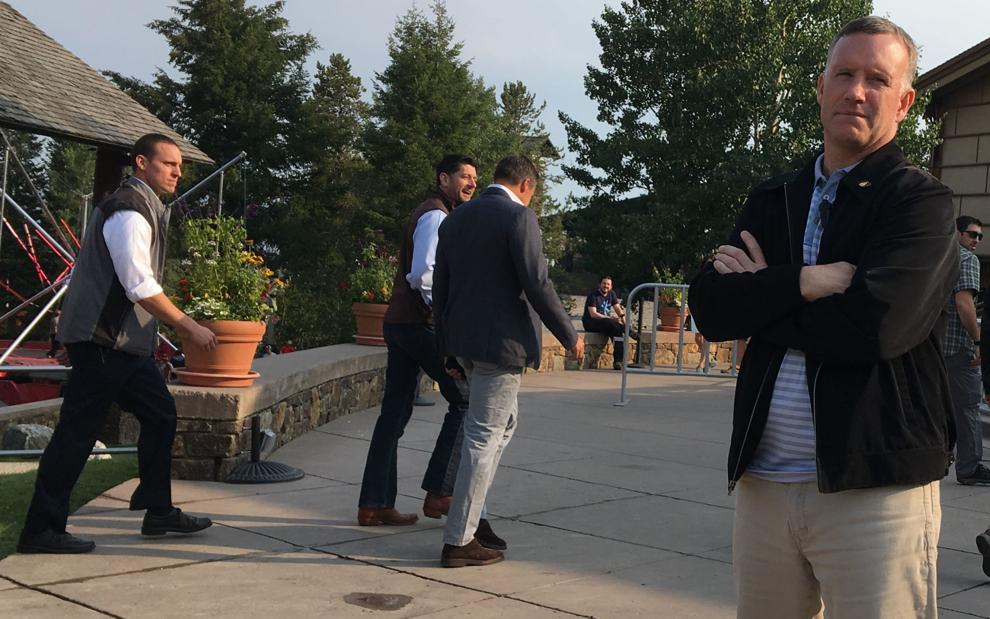 Resort security threatened a News&Guide photographer with trespassing and made him leave the base area before the group boarded the lift. Photographs and video provided to the News&Guide by members of the public sitting at the base of the gondola show Trump and Kushner walking by, followed by Ryan.
The small group of protesters from JH Activate shouted questions to the president's daughter and son-in-law and asked them to protect the environment. At the end of the video, one person can be heard yelling, "Ivanka's complicit," before telling them to "enjoy the mountains."