Former Jackson police officer Jimmy Corona was sentenced to unsupervised probation this week after pleading guilty to false imprisonment — a sentence his victim called "a slap on the wrist."
"There is a history of this behavior," the victim told a judge Monday in Teton County Circuit Court during Corona's sentencing hearing.
Newly obtained police reports and court documents show Corona was visited by police on several occasions before his September 2019 domestic assault arrest.
Despite that history and a victim willing to cooperate, the prosecutor deemed the evidence not enough to take the case to trial. That decision has some experts questioning how the case was handled.
Because of Corona's employment with the Jackson Police Department, the Teton County Prosecutor's Office hired a special prosecutor to handle the domestic assault case against him.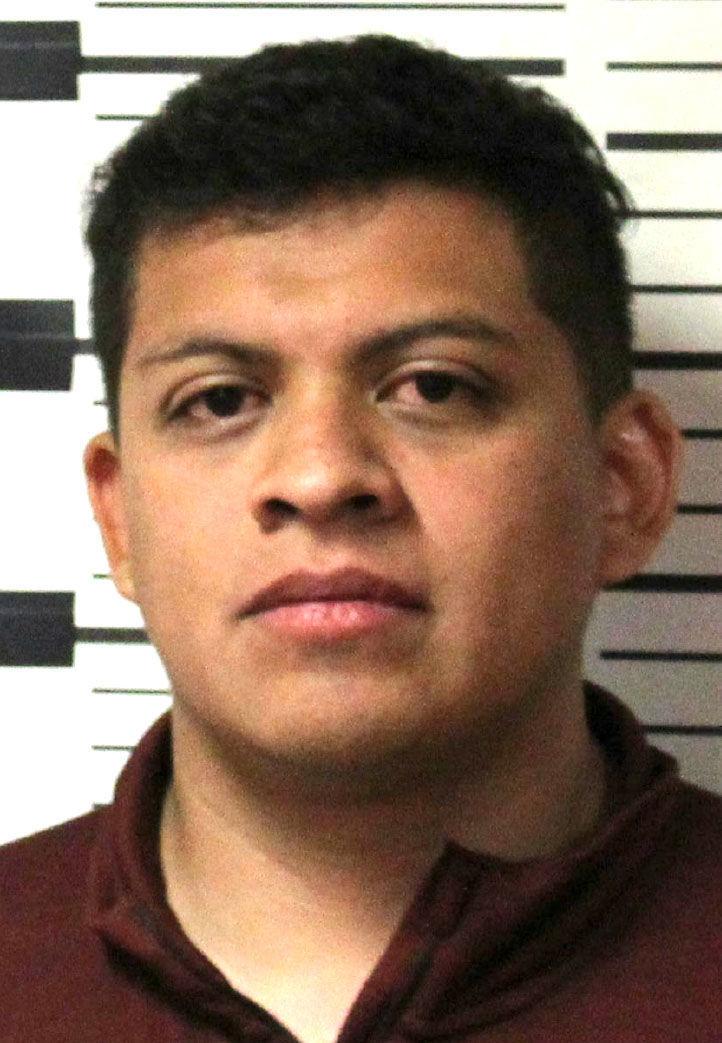 Lincoln County Deputy Attorney Garren Stauffer called the plea bargain appropriate despite the victim's wish to proceed to trial.
But the victim said the plea bargain was negotiated between Corona's attorney and Stauffer without her knowledge.
"I personally don't agree with the plea agreement," she said in court. "I don't agree with unsupervised probation. I don't agree with him being able to get firearms back."
In the plea agreement Corona will serve three years of unsupervised probation with the chance of getting the infraction off his record if he doesn't break the law during probation. That's known as a deferral.
"I feel like it's a slap on the wrist to be honest with you, especially when there is a history of behaviors of this," the victim told Judge James Radda. "In one of the reports he broke a door. I don't know how many times you're going to let someone have this behavior and let it be OK. The prosecutor says there's not enough evidence. There are different occasions and two different women. That's evidence."
Corona's attorney Katie Mannen said her client promises to get "an alcohol evaluation as well as an anger management evaluation," but she isn't convinced that Corona shouldn't be able to drink alcohol while on probation.
"Initially we had discussed no alcohol, but if the evaluation comes back that there is no issue we ask that not be a term of his probation," she said.
The prosecutor didn't bring up the prior allegations that involved alcohol, only saying whether he can drink should be left up to the evaluator.
But in the same hearing Mannen said her client does have problems with alcohol.
"This incident did involve alcohol," she said. "As we all know in this room alcohol causes a lot of issues that causes people to wind up in here, and that is not good. Mr. Corona was able to recognize that was part of the problem. He has made a lot of changes in his life and is living a healthier lifestyle."
When given a chance to tell the court what happened the night he was arrested Corona said he wrapped his arms around the victim to calm her down.
"I just want to apologize for the incident," he said. "I feel like I let the community down."
Corona didn't apologize to the victim.
While the victim said the prosecutor offered the plea agreement without asking her, Stauffer called it "an appropriate resolution."
"I think what I said speaks for itself," Stauffer told the News&Guide after court. "There are elements to each crime, and the state has to prove each element beyond a reasonable doubt."
Alcohol fueled aggression
Reports of 911 calls, made before his fall 2019 arrest and involving a different victim, also allege domestic violence.
The information was uncovered in divorce filings in Teton County District Court and various police reports.
"Between March and mid-June of 2018, [Corona] often returned home intoxicated, which caused him to act in an overtly threatening and aggressive manner toward [victim one]," records said. "During 2018 local law enforcement came to the parties' home three times to investigate reported domestic disputes occurring between them. On one occasion, [Corona] was so enraged that he broke a door in the parties' residence."
Corona was an officer at the Jackson Police Department from 2013 until 2018. He resigned in May 2018 and worked another job for seven months before returning to the Police Department in January 2019. He was fired in October, a week after his arrest.
According to police reports, officers were called to Corona's house in July 2018 after a woman called 911 crying.
"[Victim one] stated that she got into an argument with her husband and (former JPD officer) Jimmy Corona about him coming home late and being drunk," the report states. "I asked her if the argument got physical and she stated that he pushed her."
That call was during Corona's hiatus from the Police Department and didn't result in any charges. The victim later changed her story, telling officers that Corona didn't push her.
"We didn't feel as if a crime had occurred," Chief of Police Todd Smith told the News&Guide.
The case was closed and filed as an information-only report. The report was not sent to the Teton County Prosecutor's Office for review.
The next day police officials decided it was a possible conflict of interest to be responding to emergency calls at a former officer's house and asked the Teton County Sheriff's Office to respond should there be more.
"The JPD recently responded to a call for service involving Jimmy Corona in a domestic disturbance," Jackson police Lt. Roger Schultz emailed to "JPD supervisors." "Because of his past employment with the police department, I think it best we not handle those calls. I have spoken with Matt Carr at the sheriff's office and we have agreed they will take any calls involving Jimmy. While I think we are all fully capable of dealing with him impartially, perception is reality and I don't want the accusation made that we didn't take action because of his past employment with our agency."
Asked to get his job back
In September 2018 Corona asked Chief Smith for his job back.
"I asked about the calls to his house but he said they were trying to work it out," Smith said.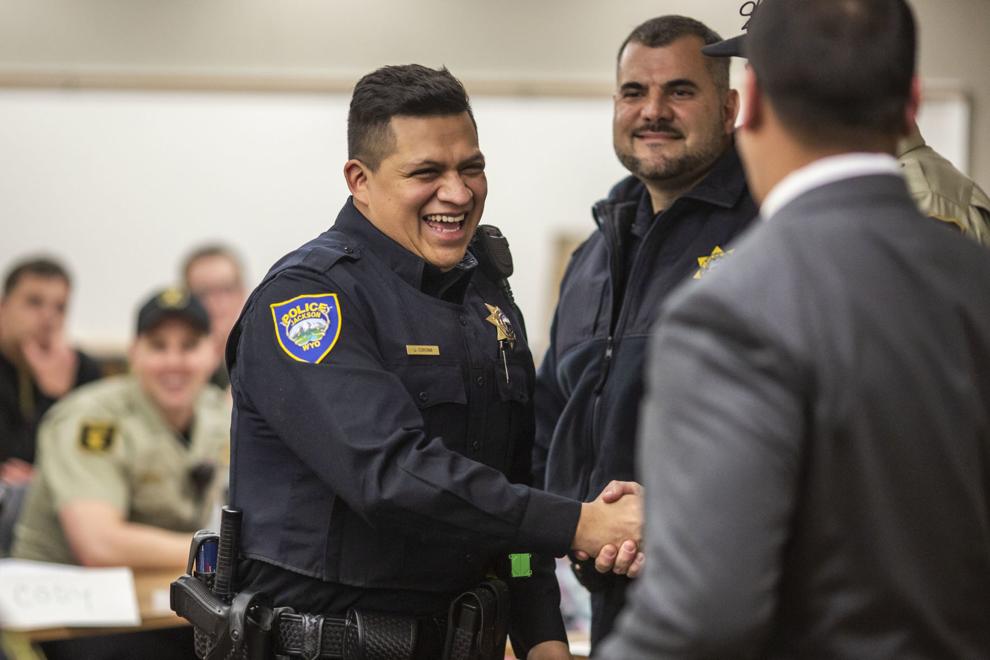 Smith said that before rehiring Corona as a police officer the department conducted a four-month background check complete with interviews of his then-spouse.
"We rehired him based upon her statements that there was no violence," Smith said. "Then in March he's getting divorced. I told him there could be no calls for service at his house. He said OK and things were good. Then he got arrested."
Smith prides himself on giving his employees the benefit of the doubt, he said.
"The police can be called to your house for many reasons," Smith said. "It doesn't mean you were convicted of a crime."
But he admits Corona wasn't the perfect employee.
In 2017 Corona was off duty and drinking at The Rose. Some of his on- duty colleagues were doing a bar check and ended up driving Corona home because he was drunk.
"We did a review to look to see if he violated any policies," Smith said.
Smith said there was "accountability" for the drunk-in-public incident to ensure he was making good choices while off duty.
He was also given some time off in early 2018 after some personal issues, Smith said.
According to a March 2019 police report, police were called again "concerning a disturbance call." At this time Corona was back working as a police officer.
"Sgt. Russ Ruschill informed me that Jackson Police Officer Jimmy Corona and his wife had a verbal argument at their residence," the report said.
Sheriff's Deputy Gary Fairhurst was asked to meet with Corona and interview him at the Jackson Police Department.
Corona told Fairhurst that he and his wife started arguing about renting a new apartment.
"She grabbed Jimmy by his left arm to stop him from leaving and pinched his bicep, leaving a small red mark on his bicep," the report states.
After interviewing his wife, who said "Jimmy has never hurt her," Deputy Fairhurst closed the case and referred it to the Teton County Prosecutor's Office.
"I thought I had activated my body camera to record the interview, but I had not," Fairhurst wrote.
Corona's new fiancé didn't know about the previous visits by police. Her first glimpse of his "violent outbreaks" was in August 2019 when "Corona became upset and started screaming at her," which she said ended up in an injured wrist and a bloody lip.
She tried to leave, but Corona wouldn't let her, according to a police report.
"[Victim two] stated Corona ended up restraining her on the ground to keep her from leaving," Teton County Sheriff's Sgt. Clay Platt wrote. "[Victim two] stated Corona shut her wrist in the door which messed up her wrist."
When Corona was holding her down, the victim said, her head hit the floor causing her to bite her lip "creating immediate bleeding and pain."
The victim told co-workers the fat lip was an accident. Shortly after that she found out she was pregnant and decided to confront Corona about his "inability to control his emotions when he drinks." He promised to cut back on the drinking, according to police reports.
According to reports, on Sept. 28, 2019, Corona came home drunk and angry and smashed a wine glass. The victim told police she was physically shaking she was so scared. She grabbed her keys with plans to escape to Motel 6 for the night, but Corona ripped her keys from her hands, splitting the key chain.
With one key, her wallet and no shoes, she ran to her car with Corona chasing her. She said Corona grabbed her and they fell to the ground. She got up and tried to get in the car when Corona restrained her again.
"I didn't feel safe," the victim later told deputies.
Jackson police Sgt. Garrett Kellams showed up after being nearby and hearing the victim's screams.
"He observed Corona holding onto [victim's] arms," a police report states.
Kellams separated the two and called the Sheriff's Office to intervene since Corona was a fellow police officer.
"It was not known at the time that Sgt. Kellams had witnessed Corona forcefully grasping [victim two's] arms preventing her from moving," a Teton County Sheriff's Office report states.
The scene was resolved when Corona agreed to stay at a friend's house that night. But the victim called police when Corona showed back up at the apartment.
When deputies returned just after 3 a.m. to arrest Corona they saw him park in front of his apartment and walk toward it.
"Prior to going into the jail Corona submitted to a PBT with a result of .11% BAC," the report states. "Given the totality of the circumstances a DUI investigation was not conducted."
Stauffer said he considered the victim's feelings when negotiating the plea agreement but the victim said during the process and during the sentencing it felt like no one was listening to her.
"It all feels like a joke," she said.
Tara Muir, public policy director for the Wyoming Coalition Against Sexual Assault and Domestic Violence, said the case could have been handled differently.
"This is a bad case," she said. "We need to pay more attention. There is a history here. There are marks left on people. These are crimes and they should be treated as such."
Muir said Wyoming law suggests prosecutors work together with victims during pretrial negotiations but there aren't enforcements in place to make them.
"It would be nice if prosecutors included the victim in every step that is going on and get their input about what should be the final penalty," she said.
The victim explained why she was unhappy with the deal. She felt between witness interviews, photos of the scene and his past there was enough evidence to ask a jury to decide the verdict.
"I didn't know about the prior calls until all this happened," she said. "I was about to get married and have a child with someone who has had a history of violent outbreaks from drinking. I found out about a different side of Jimmy I didn't know about, and that is pretty scary."
There weren't any victim advocates in court with her Monday, an unusual occurrence.
Teton County Victim Services said the case was transferred to the Lincoln County victim advocate when the special prosecutor in that office took over.
But the Lincoln County victim advocate, Judi Nield, disputes that.
"I didn't receive any paperwork or anything," Nield said. "She [victim two] didn't ask me to be there."
"There is no paperwork required to transfer services to a victim from one victim services program to another," Teton County Victim Services Coordinator Tracey Trefren said. "I spoke with the Lincoln County advocate on Jan. 7, 2020, and we agreed to transfer advocacy to the Lincoln County office."
Oversight or miscommunication aside, the victim sat alone in court and confronted the judge by herself.
"That should never have to happen in Wyoming," Muir said. "Do we care about violence against victims in our state or not?"
In a separate civil hearing the victim petitioned the court for a protection order. She asked for three years, but the court granted her one year of protection. That means Corona could get his guns back this fall.
"Not only do we have to keep the victims safe and help them heal," Muir said, "but the guys with the guns and badges need to protect us."
The victim said Corona's past was a shock to her and she doesn't want it to be a surprise for the next woman.
"First time shame on you. Second time shame on me," she said in court. "But I hope there isn't a third time."