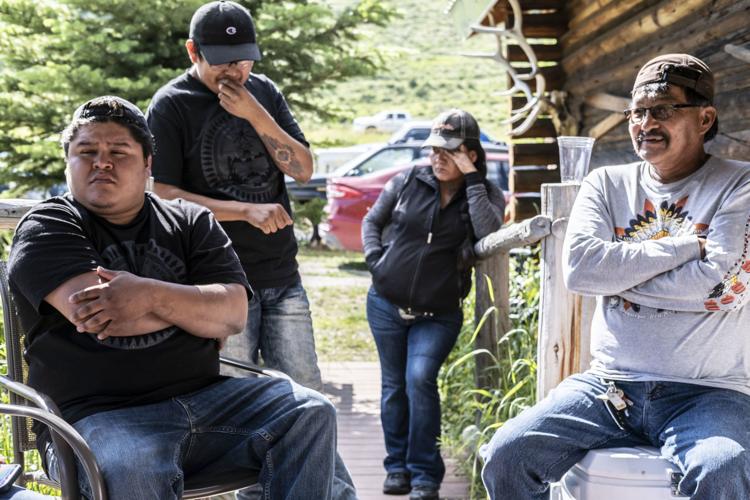 As Barbara Cisco-Begay scrolled through her text messages, she started to tear up.
"He's my baby," Cisco-Begay said. "As old as he gets he'll always be my baby."
She pointed to the last text message she received from her youngest son, Averin Scott.
It was a goodnight text around 7:30 p.m. July 3, just a few hours before Scott disappeared.When she checked in with him the next morning, he didn't respond.
"I figured he was asleep getting some rest," Cisco-Begay said.
All of a sudden she had 49 missed calls.
"They said he was missing. We just got in the car," Cisco-Begay said. "We didn't talk all the way."
Scott hasn't been seen or heard from since late July 3.
The 21-year-old, from northern Arizona, was living here for the summer with an uncle, Shandy Cisco.
Cisco saw Scott at their house at 8:30 p.m. July 3 before going to bed. The two had big Fourth of July plans the next day that involved the parade, fishing and fireworks.
"I woke up the next morning and noticed he wasn't in his bed," Cisco said. "We had plans to get up early and go get breakfast and watch the parade in town."
Cisco started looking around for Scott, checking the loft in the house and the cars outside.
"He wasn't anywhere," Cisco said. "Then I called his cellphone, and it rang inside, and I was like, 'What the heck?'"
Scott's phone, wallet and keys were at the house. His fishing rod was still on the front porch.
Starting to become worried, Cisco and other family members started looking for Scott outside.
That's when they found his shoe by the river.
"I came running back and called 911," Cisco said.
Their rental house on South Highway 89 sits just above the Snake River. There isn't a direct trail from the house down to the river, but it looked as if someone had scooted down the hill through the tall brush, Cisco said.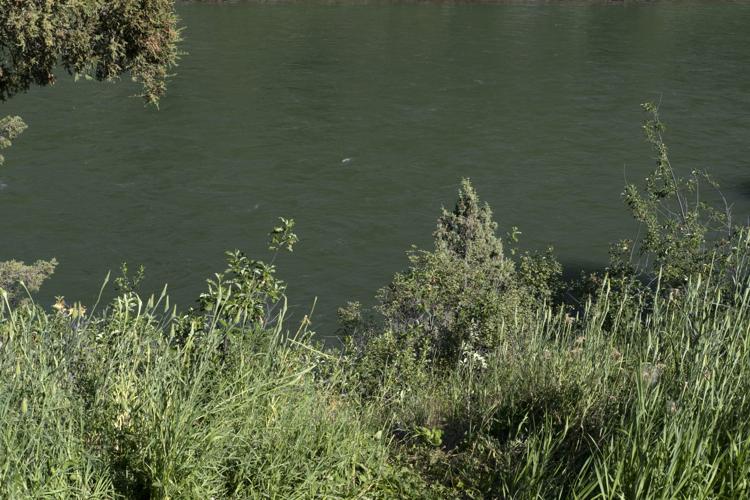 It's unusual and uncharacteristic of Scott, known as "Tigger" or "T" to his family and friends, to leave his phone behind or disappear for a few days, said his sister, Avalina Cisco.
"He's very talkative, and he's not shy," she said.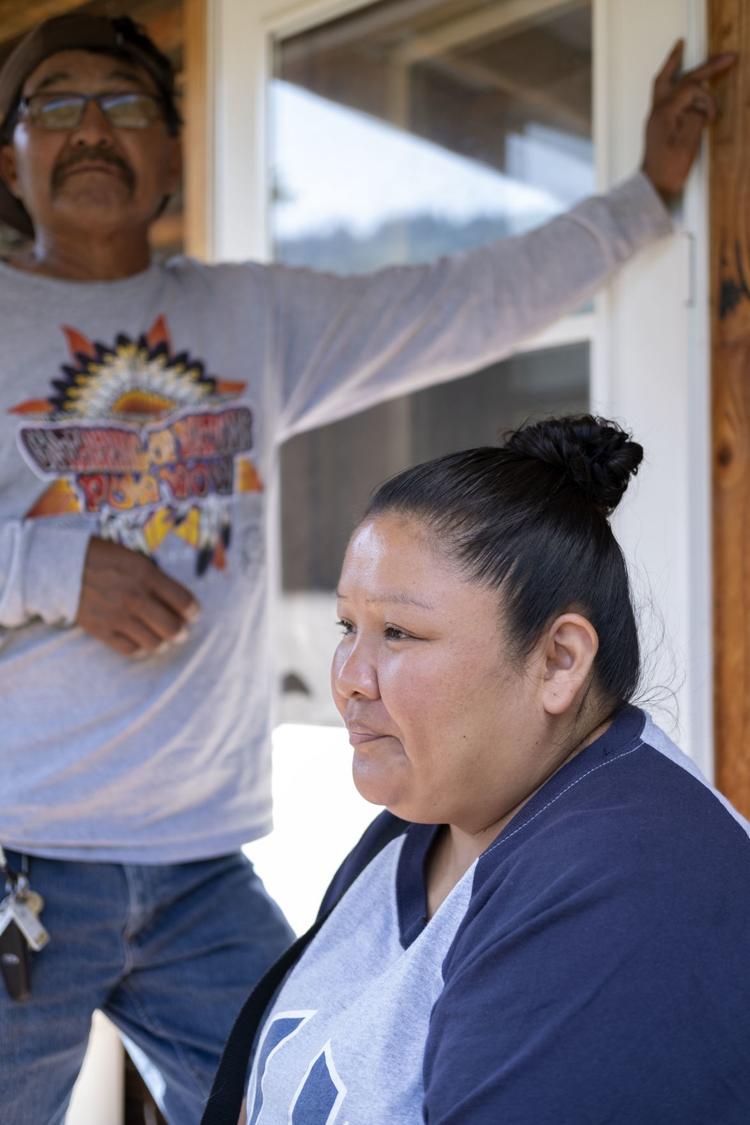 This isn't the first tragedy the family has experienced.
"We lost my brother Avery when he was 5 years old," Avalina Cisco said. "I've lost a brother before, and I'm not going to lose a brother again."
Barbara Cisco-Begay, her husband, Lee Begay, and Avalina Cisco all drove here from Arizona when they heard Scott had gone missing.
About 15 family members have been taking turns searching and spreading the word about Scott's disappearance. They printed out missing person fliers with Scott's photo and are passing them out to neighbors. They're telling rafters and paddleboarders who float by their house to keep an eye out for the 5-foot-7-inch, 150-pound young man with long black hair.
They've painted pleas on all their car windows: "Help us find Averin; help us find our son."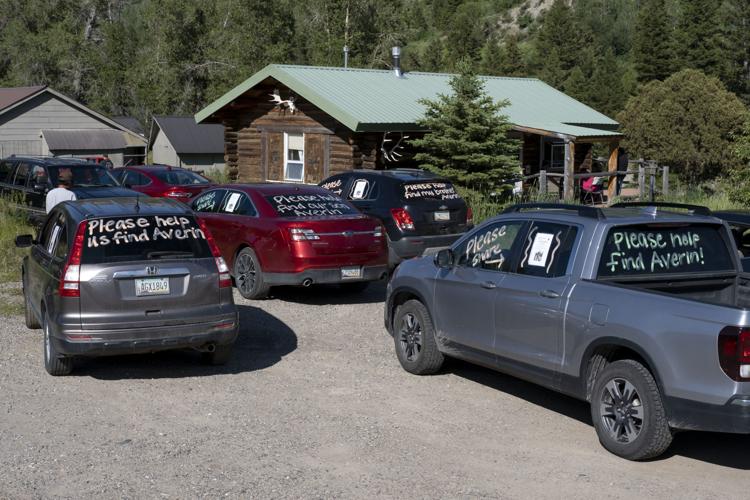 A multiagency search was launched on the Fourth of July, with Teton County Search and Rescue personnel taking jet boats up and down the river and Teton County Sheriff's Office deputies searching the riverbanks in the 9000 block of Highway 89, near where Scott's shoe was found.
"They brought dogs here to get his scent," Shandy Cisco said.
The search efforts have been scaled back since the weekend.
"Deputies continue to work south of town along the river looking for any leads throughout their shifts," Teton County sheriff's Sgt. Clay Platt said.
Police don't have new clues or leads, but another organized search, including Teton and Lincoln county agencies, will resume Thursday and Friday, Teton County Search and Rescue Chief Advisor Cody Lockhart said.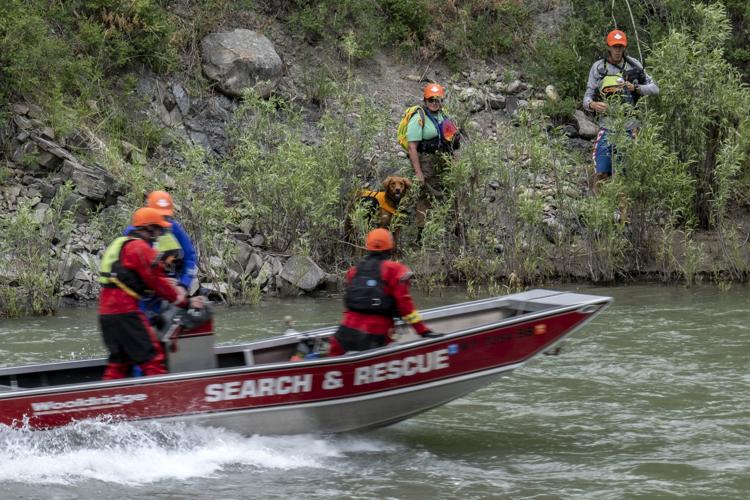 Scott's family members find new hope each morning.
"In the mornings we say this will be the day we find him," said his mother.
But each night the reality sinks in that their beloved Tigger is still missing.
"A lot could have happened between the time he went missing and the moment we realized he went missing," Avalina Cisco said. "I am not going home until I find my brother."
Scott's family members are trying to stay optimistic by sharing stories about his love for fly-fishing and competitive powwow dancing. But every now and then, they break down in tears.
"He was a happy boy," Cisco-Begay said. "I am confused. I am just hoping I am going to get my son back."
A GoFundMe is helping raise money for lodging for Scott's family while they stay in Jackson to aid in the search.
If you see Scott you're asked to call police.