Candidates who aspire to be Teton County's next sheriff are already tossing their hats in the campaign ring, almost a year ahead of the election.
In an interview with the News&Guide on Monday, Teton County Sheriff Jim Whalen confirmed his plans to retire after 28 years in the valley, nine of those as the county's top cop.
"I think it's good for the department to undergo a change in leadership," Whalen said. "My fingerprints have been on the sheriff's office for 20 years in a significant leadership position. That's a long time."
On Nov. 28 a campaign committee for Michelle Weber filed on her behalf.
Weber, a Republican, is a sergeant at the Jackson Police Department and was recently accepted to the FBI National Academy.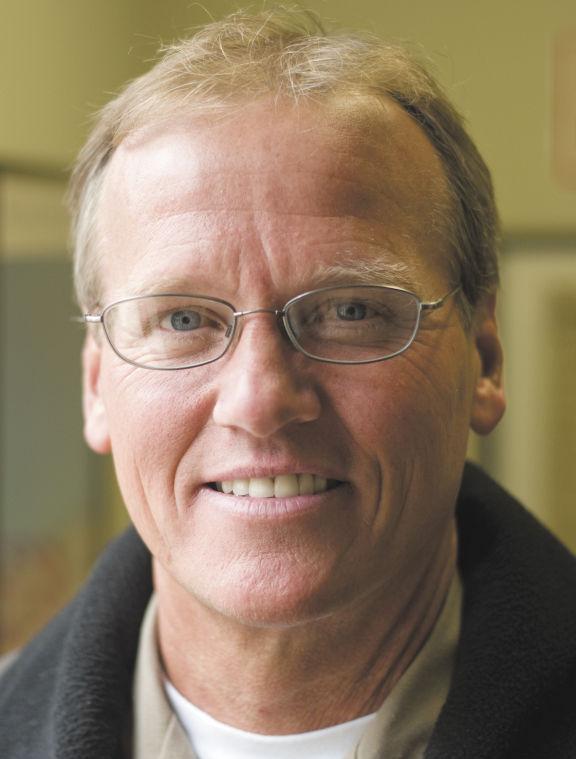 "My campaign has kicked off a little early because of that," Weber said. "I want to be organized and have everything set in stone before I go."
The academy, a professional development course for law enforcement officers, will take 48-year-old Weber to Quantico, Virginia, for 10 weeks from April through June, just before kickoff to the official campaign season.
"Is it the best timing? I don't know," Weber said. "But it's an honor to be accepted."
The Wyoming native, mom and Army veteran believes she would bring fresh perspective to the sheriff's office.
"If I can leave the sheriff's office better than the way I found it that's what I want to do," Weber said. "I'm hoping that my experience and education can bring something to the table."
A campaign committee for Teton County Sheriff's Lt. Matt Carr filed on Monday.
Carr, a Democrat, moved to Jackson in 1993 and worked as a ski instructor and fishing guide before he started in emergency services as a volunteer EMT.
"I never saw myself as a politician but it's a natural career path," Carr said in an interview on Monday.
The 46-year-old was hired as a detention officer at Teton County Jail in 1999 and has served as second in command under Sheriff Whalen for about a year.
"I respect everything he's done," Carr said.
Carr also oversees Teton County Search and Rescue.
"As a sheriff I think one of the things that's really important is building and maintaining relationships," Carr said.
Carr plans to focus his campaign on leadership, customer service and transparency.
As sheriff he would do some reorganizing within the department, he said, and build community relationships with organizations like the Community Safety Network and One22.
"We interact with so much of the community on so many different levels, and I think those partnerships are critical," Carr said. "I want to create new partnerships and strengthen the ones we currently have."
Carr is a father of two who spent six years as a school resource officer before becoming a patrol deputy. He said he'd like to see the sheriff's office do more school outreach programs.
"I'd like to do more career days and strengthen our partnerships with the schools," he said.
A change Weber and Carr agree needs to be implemented under new leadership is diversifying the sheriff's office. The department is mostly white.
"We've always been open to diversification," Carr said. "But I think we can do a better job at targeting those demographics."
Carr wants Spanish-speaking patrol deputies and at least one bilingual employee who's available to residents for other needs.
"I would like to have a bilingual staff member at our front office so communication is not an issue," Carr said.
Weber, who's served as a host parent for foreign exchange students for a number of years, said she would also like to see the sheriff's office better represent the community.
"I'm a believer that the more diversity the greater the strength of an organization," Weber said.
Both candidates said they are committed to running a friendly campaign.
"We respect each other. The critical thing is to present the voters with options," Carr said. "It's a local sheriff's race. It should be about what's best for the community."
Both candidates have attended leadership training seminars in the past few years in hopes of running for sheriff.
"I respect [Carr] and intend on working very closely with him regardless of what happens," Weber said. "I'm excited and I'm energetic about this."
The candidates also share Whalen's support.
"It's a big undertaking," Whalen said. "They're really putting their lives on hold. It's a big deal. I applaud anyone who does it."
After 37 years in law enforcement Whalen has no qualms about making a change.
"Being sheriff was the highlight of my career but it's time to retire," he said.
Whalen will say goodbye to the sheriff's office and Jackson Hole at the same time. He said he'll retire to Arizona with plans to take six months to a year off before taking on a less stressful, possibly part-time job.
"We are never going to say goodbye for good," Whalen said.
When questioned about career accomplishments Whalen applauded his staff and residents and staff members of Teton County.
"I think the strength of the sheriff's office doesn't come from the sheriff," he said. "It comes from the people who are doing the work."
The primary election will be in August 2018 with the general election taking place in November.
The recent committee filings are procedural so candidates can begin fundraising. Official candidate filings aren't due until the spring, meaning more candidates could join the race before election season.