There hasn't been a criminal jury trial in the 9th Judicial District Court in half a year, in part due to the pandemic.
Pretrial hearings are being held online and have been since mid-March. Some cases have gotten close to going to trial but were resolved by plea agreement instead.
COVID-19 health guidelines have forced all levels of U.S. courts to move their business online, a challenging evolution for the justice system that still heavily depends on in-person proceedings and paper filings. Jury trials present even bigger challenges, because jury selection usually takes place with potential jurors seated shoulder to shoulder in the courtroom.
The next felony case scheduled for a jury trial is the burglary, theft, forgery and domestic battery case against Michael Lynch. As of now it's set to take place in November.
Lynch was originally supposed to go on trial in June. Instead he was allowed pretrial release and his case was continued because of the COVID-19 pandemic.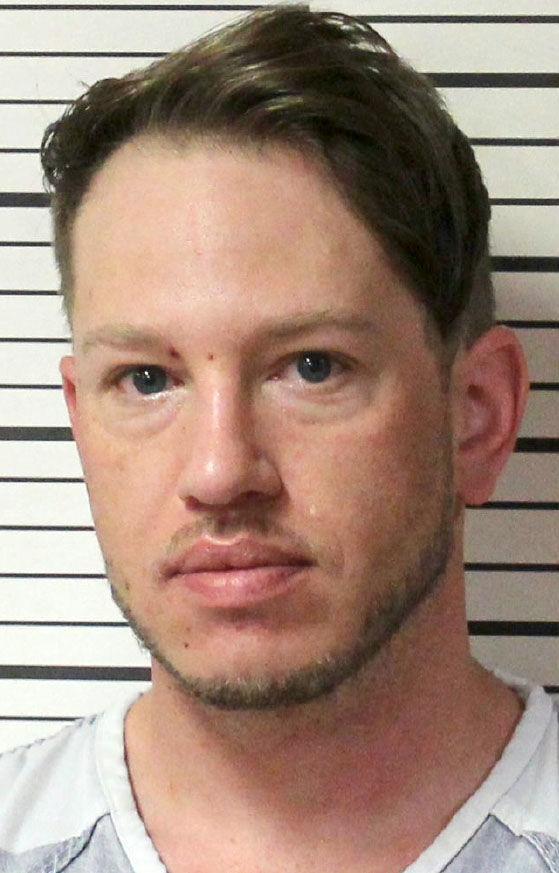 His attorney, Elisabeth Trefonas, filed a motion last week for her client to have a fair trial, or if that isn't possible, for the trial to be delayed until the court can host a fair trial.
Trefonas argues that health restrictions such as jurors wearing masks could impact Lynch's right to a fair trial.
"Facial expressions are key to determining demeanor," she wrote.
"If the core conduct of a trial has to be changed so substantially in order to protect the safety of the participants, the public, the jurors, the court personnel and the witnesses — then it is too soon to conduct in-person jury trials. At stake is the right to a fair trial, the heart and lungs of our democracy."
"Heart and lungs of our democracy" is a reference to former president and trial lawyer John Adams, who Trefonas said once described a trial by jury as part of the heart and lungs of liberty and democracy.
"The question is this: Does the court's 'need' to start conducting trials to manage an ever growing docket outweigh the denial of the protections long given to criminal defendants?" Trefonas wrote in her motion. "Court efficiency has not ever, and does not now trump the right to a fair trial."
Lynch appeared virtually for an arraignment last week, where he pleaded not guilty.
Prosecutor Erin Weisman and deputy prosecutor Clark Allan, representing the state, said they have a "solid offer out for a plea deal."
Judge Timothy Day also said his court plan, which would lay out how jury selection and the trial would happen in conjunction with state health regulations, has to be approved by the Teton County Health Department and the Wyoming Supreme Court. The plan, he said, would hopefully be approved and finalized by the end of this week.
In other cases that have neared trial, Judge Day and court clerks worked to find creative solutions to distancing guidelines despite limited courtroom space, like conducting voir dire at the Center for the Arts. They also planned to clear the benches from the courtroom to allow for single chairs to be spaced apart.
Trefonas said in her motion that all these changes will have a great impact on the rights of the accused.
The "placement and movement of jurors will be controlled by COVID-19 social distancing requirements, normal communication by the jurors, if needed, is likely to be subject to disinfecting protocols and delays, it is not known if the court will be conducting the examination of the prospective jurors with the parties being limited to questioning of any particular restrictions on time, and it is believed jurors must wear masks at all times, possibly even during jury selection," she wrote.
Feedback gathered statewide has shown ways different courthouses are keeping the wheels of justice turning.
"In Campbell, Crook, and Goshen counties, prospective jurors are only required to wear masks during breaks or otherwise when moving about the courtroom," Trefonas stated in her motion. "Jurors are not required to wear masks while seated during the selection process. In Albany and Carbon counties and the Laramie County Circuit Court, prospective jurors are required to wear clear face masks during jury selection. In Natrona, Sheridan, Sweetwater, and Uinta counties, prospective jurors are required to wear masks."
Day set an Oct. 14 deadline for a plea agreement.