In what's being described as the most audacious theft case in decades, a Jackson businessman is accused of stealing upwards of $100,000 worth of high-dollar items from his customers.
"The variety, I have never seen anything like it," Teton County Sheriff's Office Detective Bret Bommer said. The longtime detective said it was the "boldest" theft he's seen in his decades-long career here.
"In the '90s we had a theft of nice rugs that were really expensive," Bommer said. "But that was all that was being stolen. In another case one guy liked a certain kind of artwork and animal mounts. It was specific. This is anything and everything."
Bommer has been working the case against Michael Dennis Lynch, a contractor and the owner of Teton Precision Scapes, since spring 2018.
"Through the course of the investigation we keep discovering new crimes that occurred," Bommer said. "So much has come to light."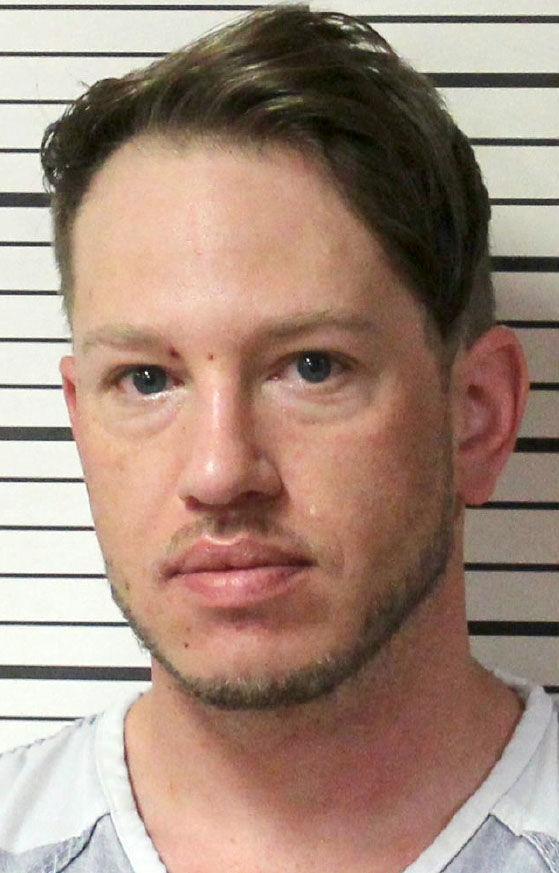 Lynch, 36, was arraigned Thursday in Teton County District Court where he sported a fresh new, short haircut and pleaded not guilty to the 12 counts he is facing.
According to documents from the Teton County Prosecuting Attorney's Office, Lynch faces charges of aggravated burglary, four counts of felony theft, burglary, two counts of forgery, two counts of domestic battery, unauthorized use of personal identifying information and aggravated assault and battery.
"The domestic battery and aggravated assault charges came about when it was discovered that there had been some incidents that occurred around the same time frame of the thefts and aggravated burglary," Bommer said. "It's been a snowball effect."
Deputies have identified eight victims, Bommer said, and they've recovered hundreds of stolen items worth about $100,000.
Lynch became a burglary suspect after his former landlord returned home from an extended trip and noticed several items missing from his Jackson house.
In June, Lynch was caught selling his landlord's stolen coins in Idaho Falls, records state.
Deputies believe he stole silver and gold coins, pills, computer hard drives, computer software, jewelry, artwork, musical instruments, rugs, radios, a rifle and two pistols.
He's also the suspect in 2018 burglaries in which clothing, cameras, coats and Pendleton blankets were taken, deputies stated.
"We are still missing a snowplow and two guns that we haven't been able to locate," Bommer said. "We also recovered some stolen items from his shop in Teton County, Idaho."
The latest victims came forward after Lynch's arrest in June, Bommer said.
When he bonded out, Lynch continued working but dropped his last name and booked clients under "Michael Dennis," Bommer said.
After he skipped a court date in July, a felony warrant was issued for his arrest and deputies said they found Lynch hiding under his ex-girlfriend's bed in east Jackson.
In court Thursday, Lynch denied that.
"He disputes that he was hiding from law enforcement at all," his attorney public defender Elisabeth Trefonas told the court, "and that he wasn't hiding under the bed."
Trefonas negotiated with the court for a lower bond, asserting that Lynch has been in the area for over a decade and is not a flight risk.
"He does have work lined up as soon as he is released," she said. "He has some logging jobs at Hoback Ranches coming up this winter."
Judge Timothy Day reduced Lynch's bond from $100,000 to $50,000 and ordered the defendant to wear an ankle monitor if he makes bail.
"I want you to pay child support, be working and law abiding and make your court appearances," Day told Lynch.
Lynch's business provides landscaping, maintenance, irrigation, excavation and snow removal services, according to its professional Yelp webpage.
The company's Facebook page says it also does remodels.
"Side by side we will work with you to bring your unique ideas into reality," the business page states. "Additions, remodels, complete from the ground up projects requiring attention to detail and experienced project management."
Bommer said the evidence indicates Lynch was stealing from his clients.
Court documents state Lynch stole items from commercial and private properties located on Hoyt Lane, Moulton Loop Road and Park Drive.
According to police records, Lynch was also arrested in March 2018 after deputies responded to a noise complaint.
Lynch reportedly swatted at deputies, which caused a physical altercation with them. They arrested him for interference. Lynch was then charged with destruction of property for destroying a smoke detector in Teton County Jail.
Lynch also fought with Jackson Police Department officers during a DUI arrest in 2015, records show.
In court Thursday, Lynch said he's been sober for five years.
"I do not believe drugs or alcohol were related to any of these charges," Trefonas said. "He does report that he has five years of sobriety and as this court is aware that's a big accomplishment."
Lynch demanded a speedy jury trial. He remains in custody at Teton County Jail.