It takes pilot Steve Wilson all of five seconds to connect the 171-pound search device to the belly of Teton County Search and Rescue's helicopter.
Then, he explained, "as we are flying along … we're listening for certain sounds in our headsets."
Wilson is demonstrating how the rescue team's newest search tool works.
RECCO, an international company that invented a technology to help find people, donated a helicopter detector to Teton County Search and Rescue.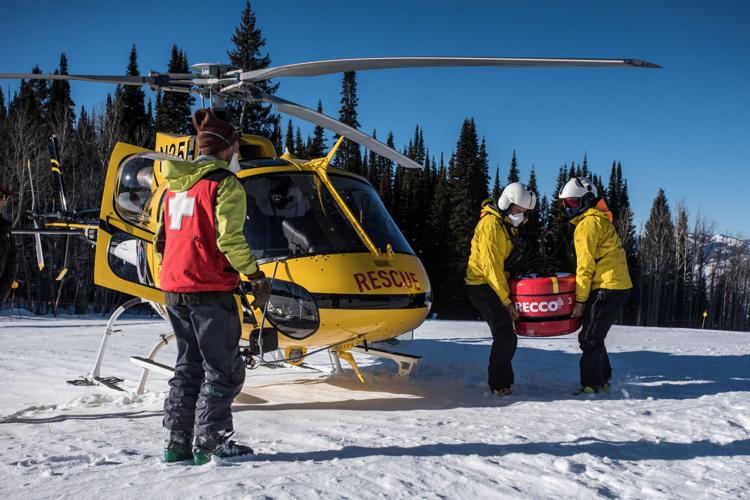 If you see a yellow helicopter flying over the valley with what looks like a giant red hockey puck dangling 30 feet below it, it's likely the team is training with the new detector.
Or they're out searching for a missing person.
"It searches a football field-sized area," Wilson said. "It's extremely accurate."
RECCO isn't new to Jackson Hole.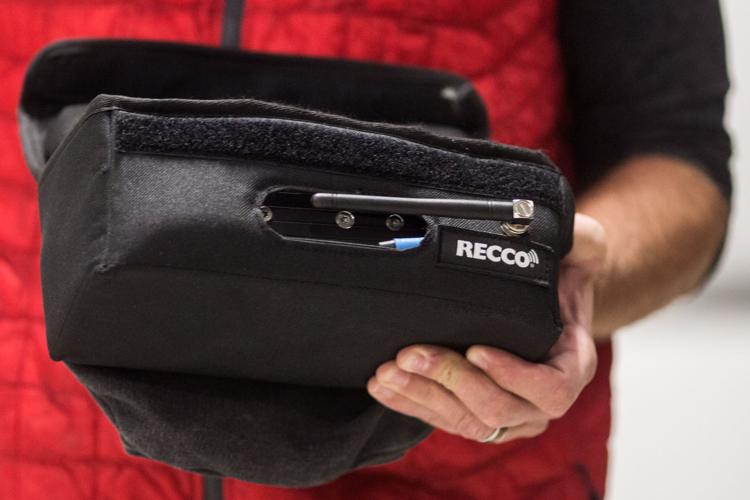 Jackson Hole and Snow King Ski Patrol have handheld search devices. But the helicopter detector is new. And it's one of only a few in the country.
Daniel "Howie" Howlette, RECCO's director of training and technical support for North America, said Teton County Search and Rescue was chosen for a two-year test program.
"It is a dynamic project because the technology is new," Howlette said. "My hope as a rescue person is … we want to find people at the right time."
The technology is designed to find missing people using reflectors built into their gear. If you're wearing snow bibs or a ski shell, it's likely you're wearing a RECCO reflector.
"You can fly over such huge areas," Howlette said. "If there is a reflector in the forest you're going to find it."
The technology will be helpful in avalanche burials, and rescuers hope it will increase survival rates of victims in such accidents.
The device, flown over a scene, works in eight modes, detecting and pinpointing the exact location of a reflector. Wilson and his team in the helicopter can then drop a flag or indicator and ground crews would start digging.
The precision is what has rescuers excited. Without it rescuers often have to do a grid search on foot, which can take hours or days.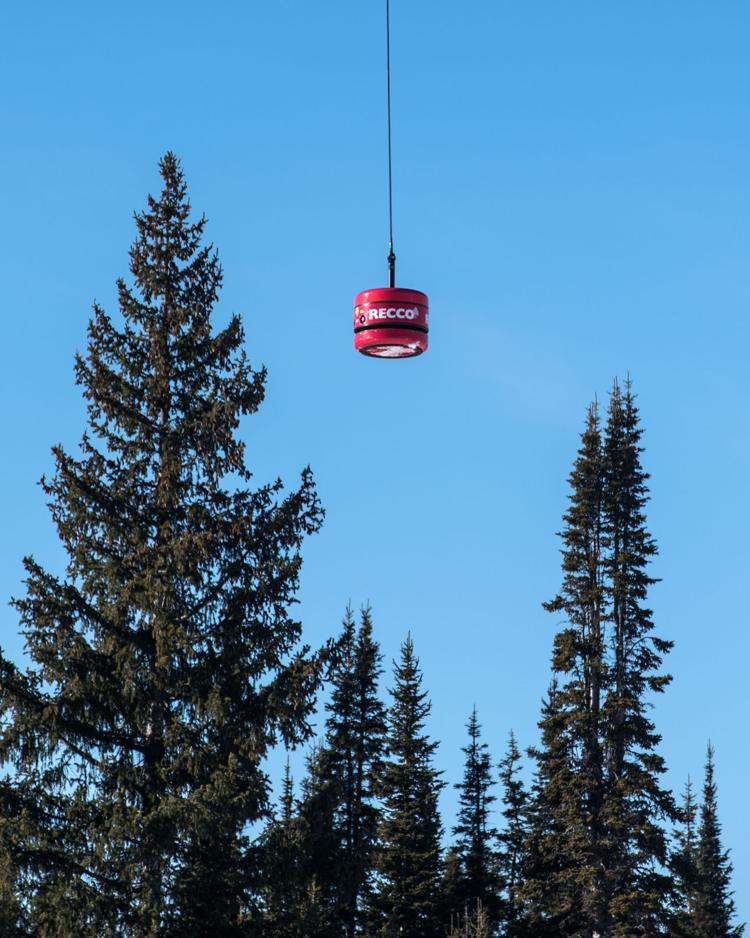 Wilson said the RECCO helicopter detector doesn't replace other tools that detect beacons or cellphones. It's another tool for searching when gearing up for a mission. And they can take other search devices with them, swapping them out depending on the situation.
Wilson was especially excited about the RECCO donation because it also decreases the risk for rescuers. The less rescuers are walking through avalanche debris doing beacon searches the less chance for accidents.
The RECCO helicopter detector will be used year round.
Howlette said more retail companies are starting to put RECCO reflectors in hunting clothes, bike helmets, summer clothing and climbing harnesses.
People can also buy after-market RECCO reflectors to attach to a backpack or other gear, he said.
"The whole idea is to have people become searchable," Howlette said. "Everyone, even really experienced people, get lost sometimes."