When their 15-month-old son's behavior went from happy and easygoing to scared and irritable, a Jackson couple decided to investigate the only recent change in his life: the new nanny.
The parents ordered "nanny cams" in early February to surreptitiously record the interactions of Sandy Olvera with their son.
"Within the first few minutes [my husband] discovered that she backhanded him to the face while they were sitting on the floor playing with toys," the mother said in her victim impact statement. "We immediately reported it to police."
Mild bruising was discovered on the boy's face and noted in the police report.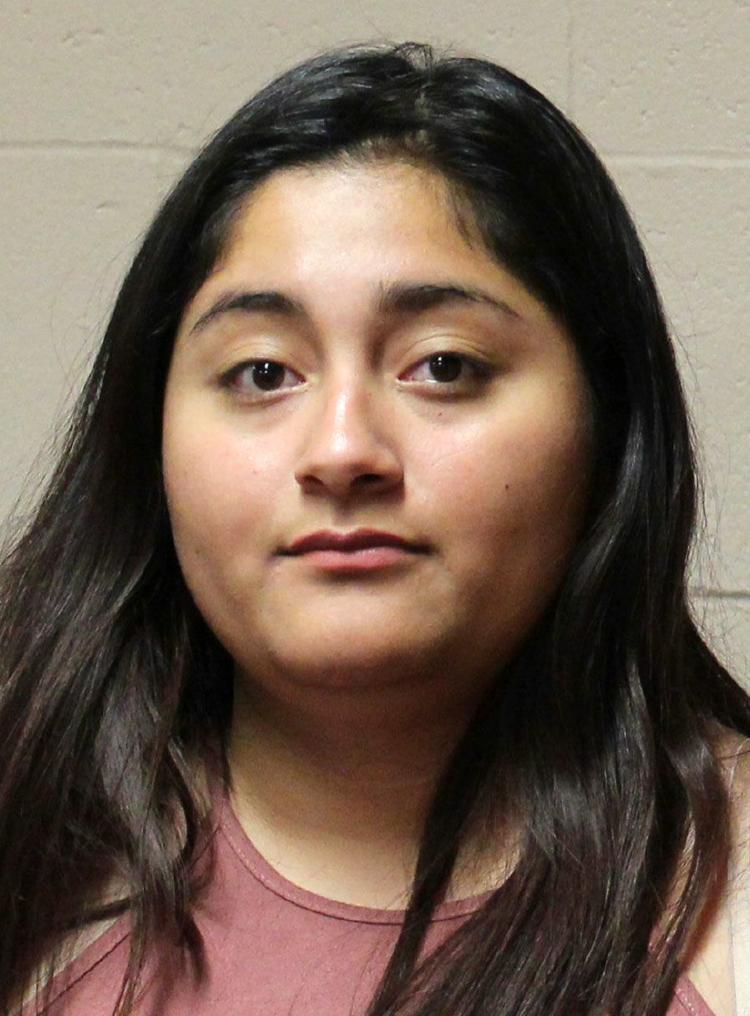 "Later that night I reviewed the rest of the video footage from the living room camera and discovered seven other incidents of rough handling and abuse," the mother said. "Later the sheriff's office discovered one other incident from the kitchen camera — for a total of nine in a five-hour period."
Olvera, a former infant teacher at the Children's Learning Center, was referred to the family from Jackson Hole Nannies, a company that does background checks on potential babysitters.
"They vouched for her," the mother told Judge James Radda.
Police arrested Olvera in February and charged her with felony child abuse. After reviewing the case the Teton County Prosecutor's Office amended the charges down to misdemeanor battery.
On Friday during her sentencing, and in front of a packed courtroom in Teton County Circuit Court, Olvera, 21, pleaded no contest to three counts of unlawful contact.
"Sandy is very remorseful," Olvera's attorney Chris Leigh told the court. "She has tried to comprehend the suffering the child has gone through. She can only apologize and work toward being a responsible adult."
Teton County Chief Deputy Prosecutor Clark Allan played the videos in court.
The first one shows Olvera sitting on the floor of the living room with the boy. The boy plays with blocks while Olvera looks at her cellphone and then slaps his arm.
Other videos show her slapping his back, the back of his head and his face.
In the most violent video Olvera takes the boy's hand and hits his own face with it and then proceeds to shake him by the arm.
"Taken alone they are certainly not good," Allan said. "But think about it going on day after day and week after week. This was over a long period of time."
When their son was 11 months old the parents hired Olvera to watch him part time to relieve grandparents of full-time child care duties.
Five months went by before they discovered Olvera was getting physical with their child.
The abuse has made him fearful and self-destructive, his parents said.
"Every day my son experiences some kind of hell," the father told the court. "He is reliving the terror and pain that Sandy Olvera put him through."
The mother held up a tiny onesie in court to show Judge Radda.
"He's no bigger than this," she said.
They have video of only one day and said they are tormented by what might have happened in the other five months when Olvera was watching him three days a week.
"There are so many unanswered questions to which we've gotten no answers," the boy's mother told the court.
Leigh, Olvera's attorney, said his client suffers from anxiety and depression and voluntarily enrolled in counseling in March.
"Sandy experienced physical and verbal abuse throughout her childhood and witnessed domestic violence in the household," Leigh said. "It doesn't discount her aggressive behavior in any way toward the minor child, but what has been confirmed is that Sandy has been physically abused for years at the hands of her parents."
But Leigh said that's no excuse and that his client is the "admitted abuser in this case and takes full responsibility."
The parents of the boy said that if Olvera is a victim of abuse she should not be striving for a career in childcare.
They asked for the maximum sentence allowed by law.
"In this community we are in a day care crisis," the boy's mother said. "We trust people to watch our babies in our homes."
Judge Radda ordered the maximum sentence of 18 months in the county jail.
"I happen to be someone who thinks a weekend in jail is a lot," Radda said. "I take no personal pleasure in imposing jail."
Maximum sentences are rarely given in Teton County. But Radda said that was the only fair judgment.
"The mother said they trusted the defendant," Radda said. "They made efforts to hire a responsible person.
"There is nothing more a parent could have done to make sure their child was safe," he said. "They did everything possible, but unfortunately the world is not perfect and they hired someone who abused their child."
The parents shared details of how the abuse has affected their son and family, from night terrors to pricey therapy and trust issues.
Radda sympathized, suggesting they might never know what their son's personality would have been without the violent interactions at such a young age.
"We have no way of knowing what effect these crimes will have on the minor," Radda said, before speaking directly to the defendant.
"You robbed this kid of some happy times," he said. "To what extent who knows? But you robbed his parents of the most blissful and challenging times of their life. These are supposed to be the most happy times and formative years, and you just robbed them of that and inflicted financial pressure in doing so."
Radda also ordered $19,012.32 in restitution.
"You shouldn't be responsible for a child's care, and there is nothing I can do about that," Radda said before remanding the defendant into custody of the Teton County Jail.
Olvera, who doesn't have a prior criminal record, didn't make a statement during her sentencing. Several of her family members showed up in support of her.
Many of the toddler's family members were also in the courtroom.
"I hope this doesn't happen to another family so we can better protect our children from monsters like Sandy Olvera," the boy's mother said in court.