Jennifer Nalley's parents have been waiting nearly three years for the man who murdered their daughter to be sent to prison.
When the moment came on Friday, Jack and Nancy Nalley felt a rush of disappointment rather than relief.
"How can you stand over a woman and put eight bullets in her back and then get 25 years with time served?" Nancy Nalley asked in a Tuesday phone interview with the News&Guide.
Nalley was hoping Erik Ohlson would get life in prison with a minimum of 40 years for killing her only child, who was pregnant with her only grandchild.
"We are haunted by the images of what happened, what that coward did to our sweet daughter, what Jennifer must have suffered that horrible night that she lost her son and lost her life," Nalley said. "We are heartbroken, and we will never not be heartbroken."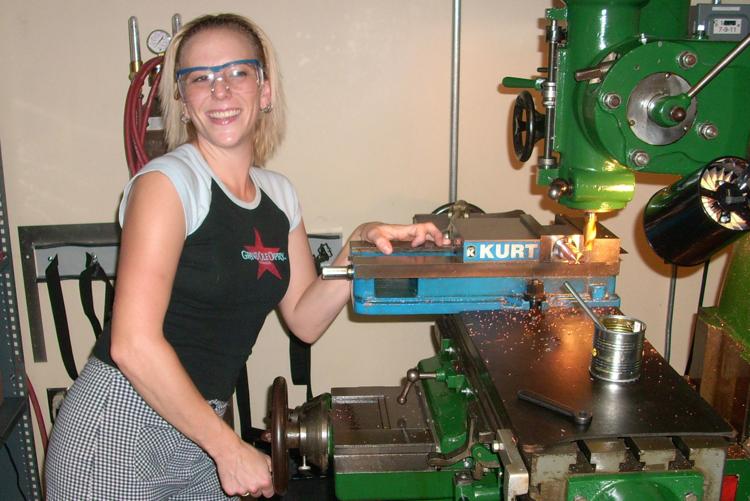 Late on July 4, 2016, Ohlson, 42, drove from his apartment in Jackson to just past the edge of Driggs, Idaho, to Jennifer Nalley's cabin, where he shot her to death with a .45-caliber pistol.
After years of hearings, motions and courtroom hurdles Ohlson's sentencing came last week.
Over two days Teton County (Idaho) District Court Judge Bruce Pickett heard testimony from both Teton County (Idaho) Prosecuting Attorney Billie Siddoway and Ohlson's defense attorneys, Jim Archibald and John Thomas.
On Thursday the lawyers parsed several motions filed by the defense that took issue with pieces of the presentence investigation report.
Archibald and Thomas attempted to push back the sentencing date, argued that factual mistakes, opinionated statements in the presentence investigation and contact between the prosecutor and the presentence investigator warranted the striking of the report from the record. Pickett, however, disagreed.
Though he removed a few pieces of "irrelevant" information and asked that letters Nancy Nalley planned to read in her victim impact statement be submitted as exhibits instead, Pickett largely kept the report intact.
That set up Friday's sentencing, which marked the end of the three-year legal saga.
A timeline of the News&Guide's coverage of the murder of Jennifer Nalley, from the slaying to the prosecution of Erik Ohlson.
The benches in the courtroom Friday were packed, mostly with Jennifer Nalley's family and friends, many wearing shirts that bore her face and read "Remember Jennifer Nalley," but also with Ohlson's immediate family. A few of the gathered were called as witnesses, but most were there simply to witness Ohlson's fate.
Judge Pickett was clear from the start that the sentencing hearing was not an opportunity to lay out evidence of the case as if it were a trial. Rather, he wanted to keep the proceeding focused on the goals of sentencing, which are retribution, rehabilitation, deterrence and incapacitation, according to the National Criminal Justice Reference System.
The defense's witness list was short, with just a detention officer and Ohlson's sister and mother. The family members talked about his relatively happy childhood, his penchant for hard work and the support they would offer him if he were given parole. Their testimony, and the questions asked by the defense, sought to show that Ohlson was capable of rehabilitation and that, if released, would be unlikely to commit such a crime again.
"There are people that are inherently bad, but Erik is not one of them," his mother, Virginia Ohlson, said on the stand. "He's not a bad person. I don't feel society needs to be protected from him."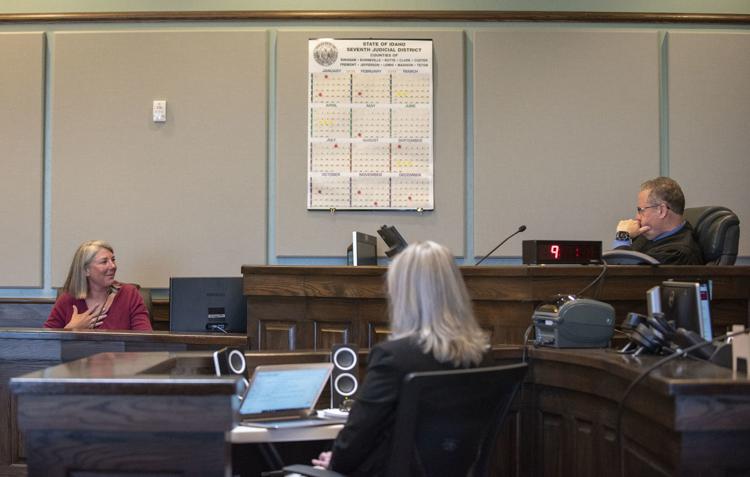 Siddoway, the prosecutor, focused her witnesses on offering evidence of premeditation, which she pointed to as a reason for Pickett to hand down a lengthy sentence. She showed pictures and maps of the crime scene and of Ohlson's DUI arrest the night Nalley was killed. She also showed text messages sent by Ohlson in the month before the murder, mostly to his and Nalley's mutual friend Erin Landry, that referenced killing Nalley.
By focusing so closely on the facts of the crime as her argument for a harsh sentence, Siddoway treated much of the proceeding as an evidentiary hearing, which defense attorney Thomas objected to several times. Pickett allowed Siddoway to present some of what she had planned, but he sustained several of Thomas' objections that forced her to skip large parts of her intended arguments.
Siddoway called Elyse Archer, who described herself as Nalley's "best friend while she lived here." Archer talked about the way Nalley and Ohlson's relationship began and how, in the months preceding the murder, Nalley felt unsafe around him and planned to file a no-contact order on July 5, 2016.
Ohlson's attorneys tried to switch the narrative during Archer's cross-examination.
"You at one point told Jennifer that you hated Erik," Thomas said.
"It's hard to recall," she said.
"You don't remember saying you hated him?" Thomas asked.
"No, but I definitely hate him now," she replied.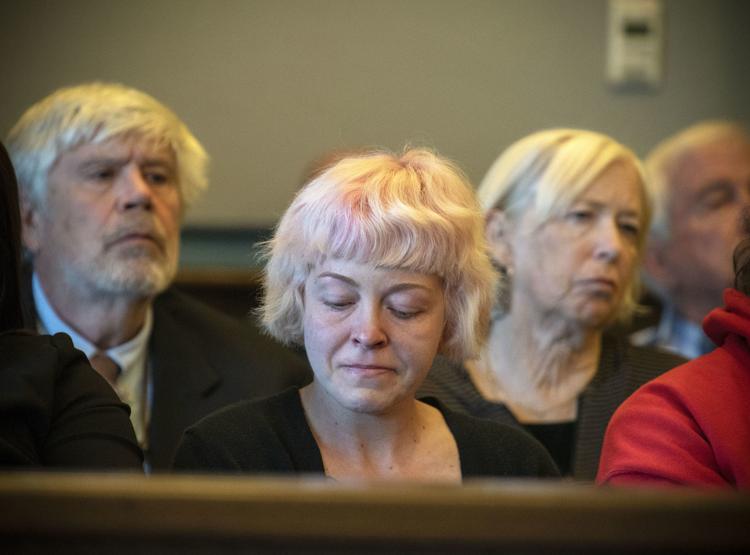 The proceeding ended with Pickett handing down a minimum of 10 years for the involuntary manslaughter of Nalley's unborn child and life in prison with the possibility of parole after 25 years for Nalley's murder. He ordered the sentences to be served concurrently. But Ohlson will get credit for the two years and 10 months of pretrial confinement that he has served in the Madison County (Idaho) Jail.
Pickett outlined the factors on each side of the debate that he felt germane to his choosing of a sentence. Referring several times to the four goals of sentencing, he gave the most credence to the need for punishment and Ohlson's potential for rehabilitation.
"The court feels it is important to acknowledge the loss, and the things the court is considering," he said. "I have to look through how are we going to protect society."
Transparently laying out his thought process, Pickett balanced Ohlson's lack of criminal history, his ability to support himself, his early exposure to alcohol and his admitted alcoholism (which Pickett described as a mitigating and aggravating factor), with the texts he sent to Landry and the way in which he killed Nalley, shooting her several times in the back.
He pointed to Ohlson's guilty plea as evidence he was taking responsibility, even though the case stretched on for almost three years, and he referenced an assessment that determined his risk for further violence was low. But the loss of two lives, and the manner in which they were taken, seemed to be the biggest factor in the judge's decision.
"There is nothing the court can do that will undo what happened," he said. "This was a loss of life, a loss of possibility."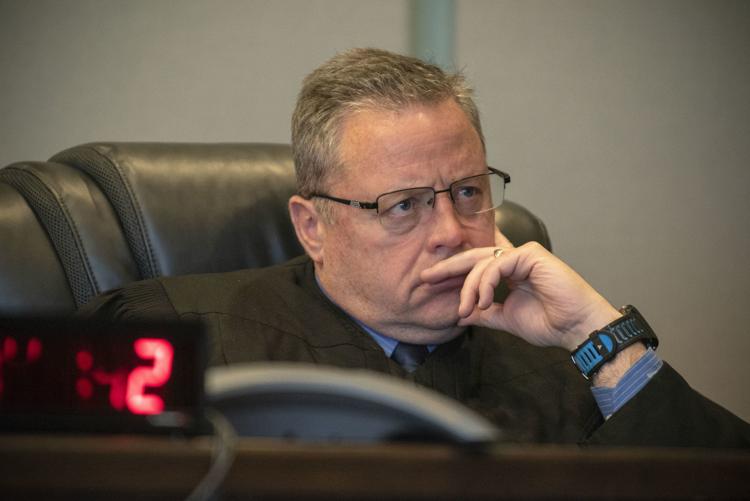 For much of the past three years Ohlson's contributions in court have been limited to yes and no answers to questions from the judge. But during the allocution he talked about his alcoholism and his struggle to deal with Nalley breaking up with him, though he acknowledged those were not reasons to take a pair of lives.
"I've done something that I can't take back," he said. "As horrible as that makes me feel it's insignificant to the pain and heartbreak I've caused Jennifer's friends and family.
"There's never going to be anything I can say, any amount of remorse I can show, that make it better."
For Nalley's friends and family members, celebrating her lively spirit and accomplishments is key to living without her. From roller derby to science to music, the 39-year-old excelled in many areas. Known as "Pixie" on the derby track, she was described by friends as fun, nerdy, punk rockish and so full of life. A brick at Lady Bird Lake in Austin, Texas that's dedicated to her reads, "Jennifer Nalley, Pixie Tourette, Texas rollergirl, musician, physicist."
"Almost three years ago we received our daughter's remains in a box. It was heavy and small and still, whereas our daughter was gentle and graceful and very much alive," Nancy Nalley said. "People expect us to move on. But how do we go forward?"