Benjamin Sánchez Nieto is reminded of that night every time he takes off his shirt and sees the jagged scar where the knife went in — on the left side of his chest, not far from his heart.
"I don't understand why this happened," Sánchez Nieto told the Jackson Hole Daily through a translator in a phone interview Tuesday. "I am happy to be here talking to you and happy to be alive."
The longtime Jackson resident was stabbed Dec. 30 just as he was getting home from work.
Months later, Sánchez Nieto is still receiving medical care for his recovery.
To help offset the cost of his care, which included an emergency airlift to Idaho Falls after the stabbing, some local businesses, artists and friends have launched an online auction, with proceeds going directly to Sánchez Nieto's GoFundMe account.
"I am so happy," Sánchez Nieto said. "I never expected to receive this kind of support. I am so grateful to the community, because the money has already helped so much with my expenses."
Jordan Rich, with Voices JH, started the online fundraiser in February, and it has raised a little over $22,000 of its $50,000 goal.
Soon after, Grace Peck of Little Scout Creative and Roam Mercantile, Adriene Henderson and others decided to organize an online community-led auction to help boost Sánchez Nieto's fundraiser.
"Lots of businesses came on and wanted to help," Henderson said.
The online auction went live Thursday morning and will end at 9 p.m. March 15. It features donations from artists, photographers, shops, bakers, restaurants and more.
Sánchez Nieto, who has lived in Jackson for 15 years, just returned to work this week in a limited capacity.
"I can't lift anything heavy or do anything physically demanding yet," he said.
Police arrested Riley Sills in connection with the stabbing. He's being held at Teton County Jail and is charged with attempted murder.
After the stabbing, Sills was the subject of a lengthy, overnight standoff with police that went well into the afternoon on New Year's Eve.
Sills was on supervised probation for two other felonies when the stabbing happened, according to prosecutors.
The defendant pleaded not guilty in February, and his trial is scheduled for July.
"I don't know the motive," Sánchez Nieto said. "I don't understand why it happened."
Sánchez Nieto and Sills don't know each other, but the two live in the same apartment complex in Jackson. Prosecutors called the attack unprovoked.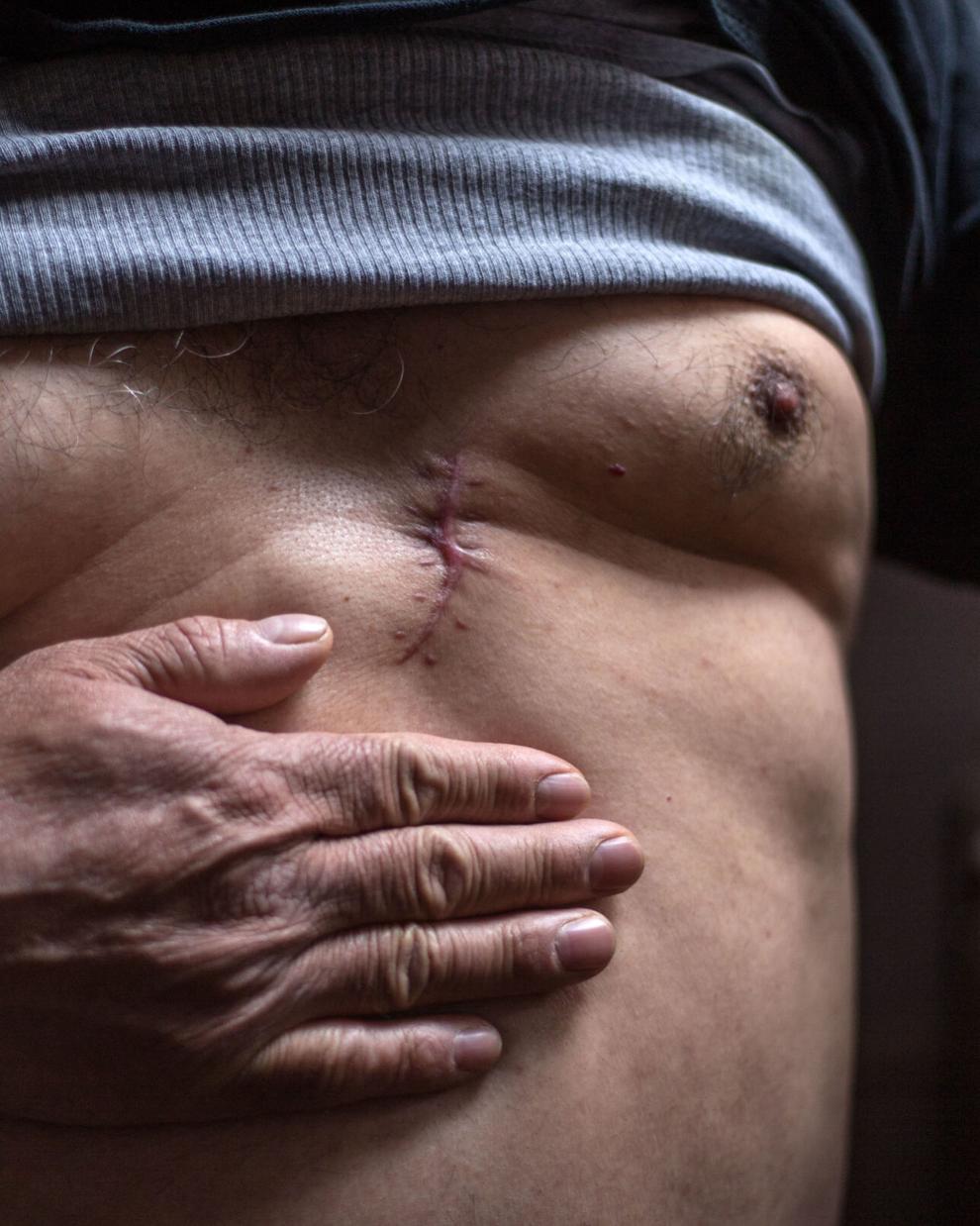 "This was a violent attack that could have easily taken the victim's life," Teton County Chief Deputy Prosecutor Clay Kainer said at the February arraignment.
At a preliminary hearing in January, Jackson police Detective Amanda White testified that Sánchez Nieto heard Sills say, "You die! You die!" just before the stabbing.
Organizers said they hope the auction and fundraiser help Sánchez Nieto get back on his feet, and that it gives him the strength and financial boost to manage his recovery.
"I am just so grateful to the community for the support," he said. "I never believed this could happen. There are such noble people who are willing to help others."