Gabrielle "Gabby" Petito's family appeared to confirm Tuesday that the body found Sunday near Grand Teton National Park is their daughter. 
"I want to personally thank the press and news media for giving the Petito and Schmidt family time to grieve. We will be making a statement when Gabby is home," said a statement from the family's attorney, Richard Benson Stafford.
Petito's family was expected to be meeting with investigators today to find out how she died. 
More than a half dozen media outlets had gathered Tuesday morning along Adams Canyon Drive outside the Teton County Coroner's office, which had scheduled an autopsy today for the body found in the Spread Creek area on the Bridger-Teton National Forest. 
At the coroner's office on Tuesday, investigators were coming and going, loading items into vehicles, including one belonging to an FBI Evidence Response Team. 
According to the FBI's website, ERT teams are "highly trained and equipped" to "operate at an exceptional level of competence to ensure evidence is collected in such a manner that it can be introduced in courts throughout the U.S. and the world. ERTs strive to be the model for crime scene processing from the standpoint of safety, expertise, training, equipment, and capability."
FBI agents said human remains found Sunday at a dispersed camping area bordering Grand Teton National Park were consistent with the description of Petito — a 5-foot-5-inch, blond-haired, blue-eyed adventure blogger who hadn't been seen or heard from since late August.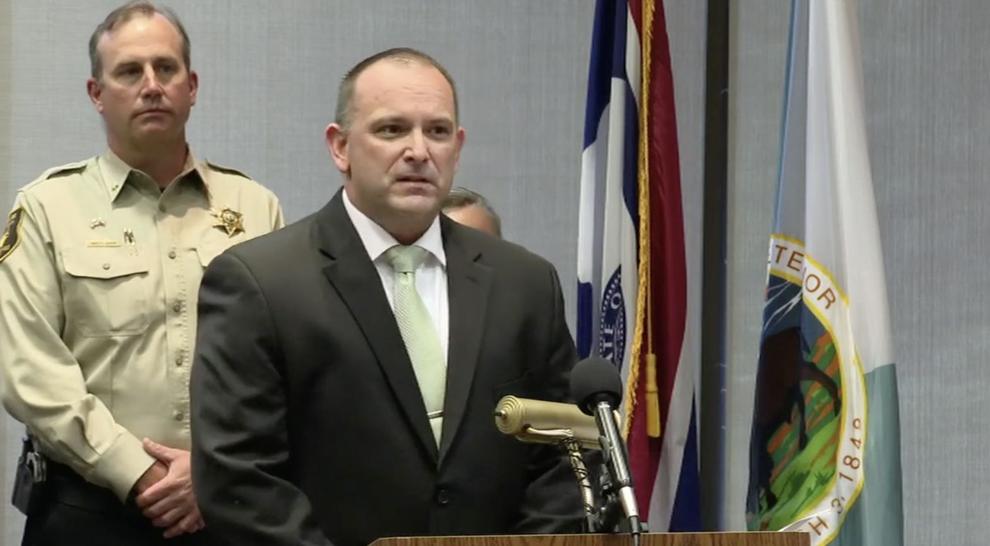 "Full forensic identification has not been completed to confirm 100% that we found Gabby, but her family has been notified," said FBI Supervisory Special Agent Charles Jones. "This is an incredibly difficult time for [Petito's] family and friends."
Right after Jones' announcement, at 4:18 p.m. Sunday, Petito's father shared a photo of his daughter posing in front of an angel mural, the 22-year-old smiling and seemingly sprouting life-size, rainbow-colored wings.
"She touched the world," Joseph Petito wrote in the post on the family's Facebook page, "Find Gabby."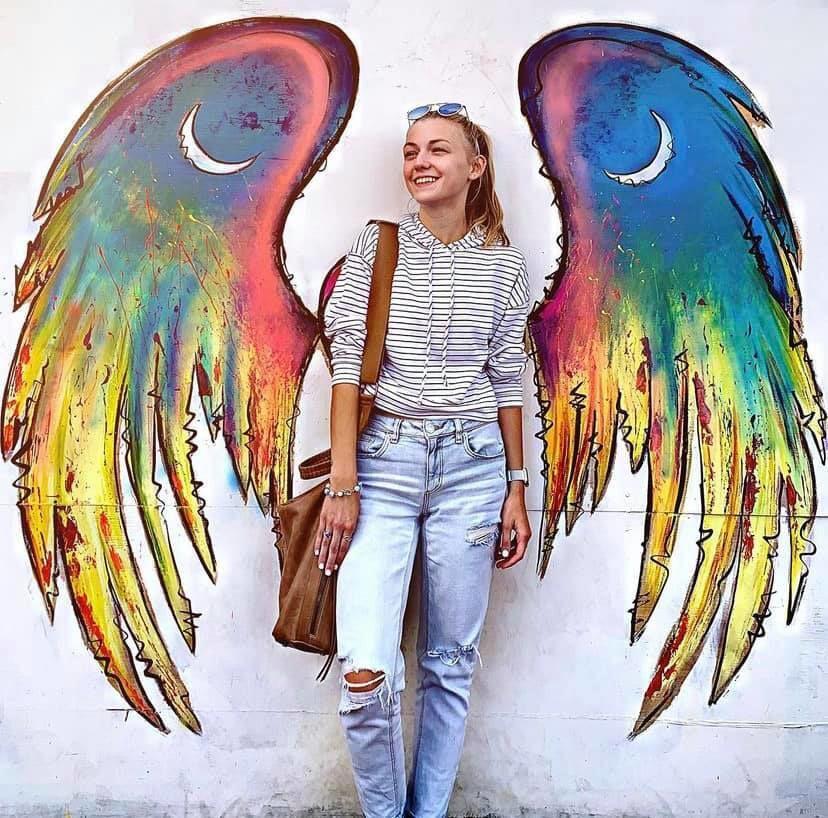 On Monday, FBI agents searched the North Port, Florida, home of Brian Laundrie's family. In the process, law enforcement officers removed his parents from the home and declared the house a crime scene.
Laundrie had been on a cross-country road trip with Petito but returned to his Florida home without her Sept. 1. Ten days later, her parents reported her missing, according to law enforcement. On Sept. 17, the attorney for Laundrie's family contacted the FBI indicating they wanted to talk about their son's disappearance. Laundrie's parents told law enforcement they last saw their son Sept. 14.
On Monday, the FBI provided no details about their search of the Laundrie home by at least a dozen law enforcement officers, but agents removed several boxes and towed away a car that neighbors said was typically used by 23-year-old Brian Laundrie's mother. Local media said Laundrie's parents were seen getting into a police vehicle.
Laundrie and Petito had been living with his parents at the North Port home before starting their road trip.