Police arrested Manuel Vargas Aug. 18 for allegedly stabbing one person, trying to stab another and punching a third at the Million Dollar Cowboy Bar.
He faces charges in Teton County Circuit Court for two counts of aggravated assault and battery, one count of battery and one count of reckless endangering.
At around 12:45 a.m. a Cowboy Bar manager called police dispatch to report a fight inside the bar, a probable cause affidavit signed by Jackson police Officer Stephen O'Donnell states.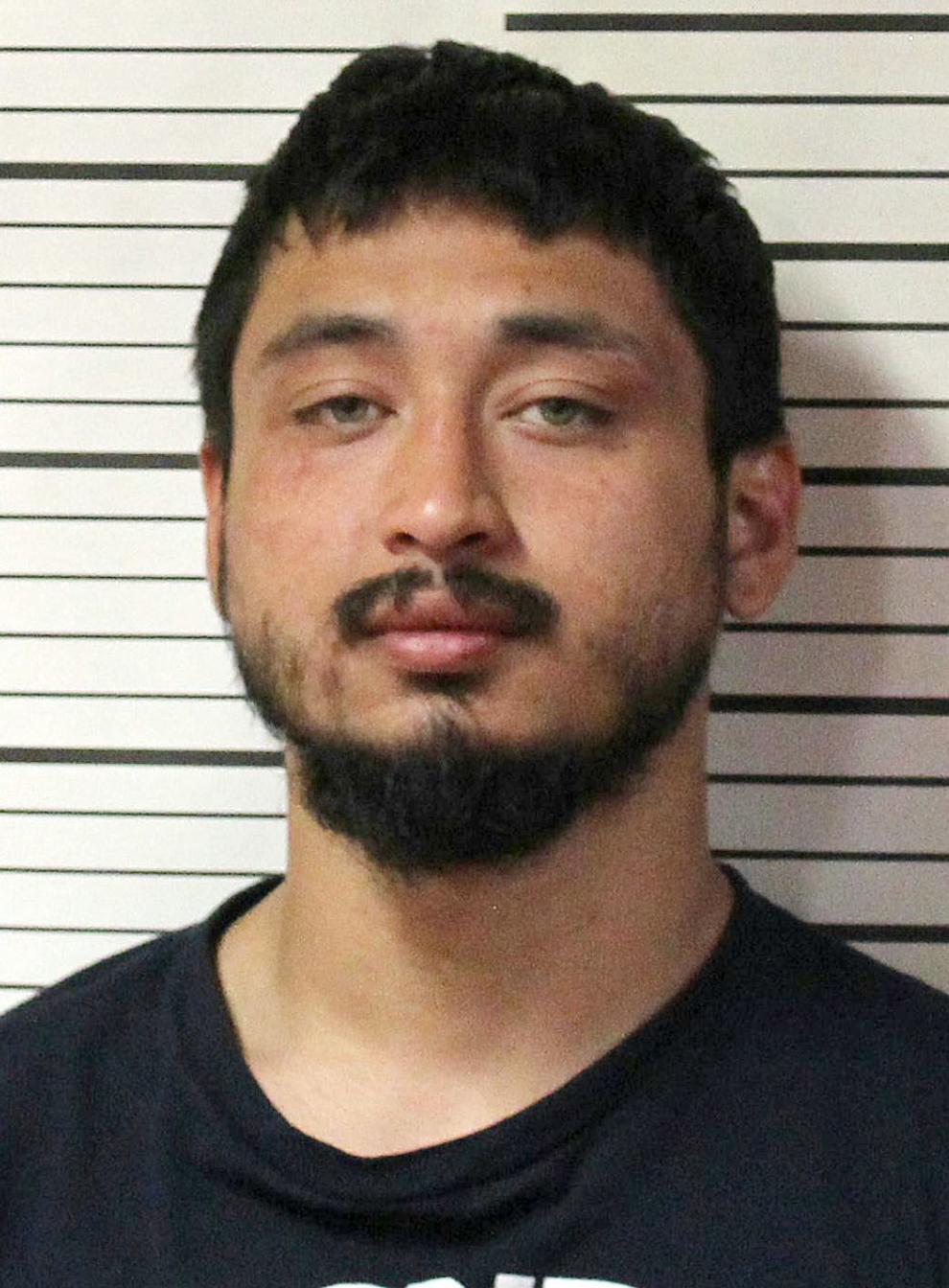 One man told officers that Vargas punched him in the mouth, then tackled him to the ground on the dance floor.
While Vargas was being restrained, he allegedly pulled out a 3-inch utility knife and attempted to cut a second alleged victim, according to the affidavit. Cowboy Bar staff managed to take the knife away from Vargas, but not before a third man found a 1-inch laceration on his right thigh caused by the knife.
Upon arriving at the bar, police officers found Vargas face-down on the dance floor being restrained by several Cowboy staff members, the affidavit states.
As officers removed the defendant from the Cowboy Bar, the affidavit states, he hurled insults toward staff members and yelled, "I'll be back."
On his way to the Teton County Detention Center, Vargas attempted to slip out of handcuffs several times, officers said.
Vargas faces up to 10 years for each of the aggravated assault and battery charges, six months for the battery charge and one to one year for the reckless endangering charge.
At Vargas' initial appearance Aug. 19, Deputy Prosecuting Attorney Carly Anderson asked the judge to set $25,000 cash bail.
"There are a number of violent charges in his background that cause concern for the state," Anderson said in support of setting bail at that amount.
Teton County Circuit Court Judge James Radda set bail for Vargas at $25,000 cash, appointed Vargas a public defender and ordered him not to have any contact with the alleged victims and witnesses if he makes bail. He also assigned Vargas to the 24/7 program if he makes bail, and set his curfew at 10 p.m. His preliminary hearing will be Aug. 26.