Teton County Sheriff's Office deputies now have pricey armor that's designed to protect them against handgun, rifle and stab threats.
Two anonymous Wyoming residents donated almost $900,000 in May 2019 to help outfit the state's law enforcement with all-day rifle-rated armor.
Shield 616, a Colorado Springs, Colorado-based nonprofit, is now presenting those donations around the state. Teton County sheriff's deputies got theirs Monday night at Gateway Church in Rafter J.
"We know as of tonight our first responders will be well protected," founder and president of Shield 616 Jake Skifstad said.
Each deputy got a new ballistics helmet and "Angel Armor," a lightweight, ceramic technology that you insert inside a soft duty vest. One plate goes on the deputy's chest and the other on the back.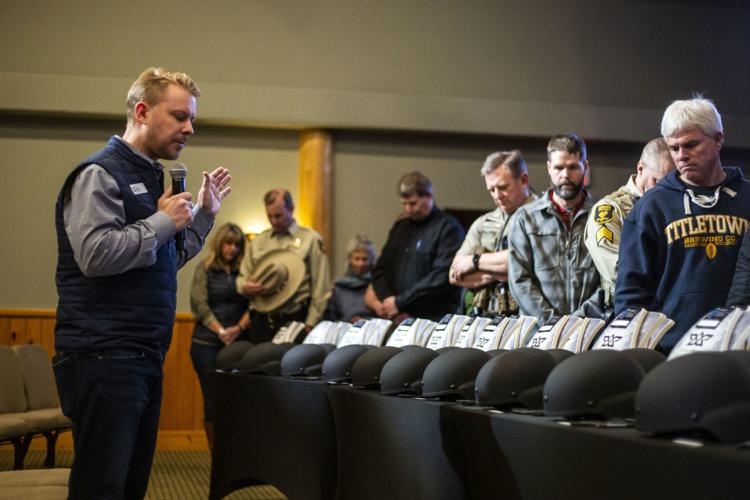 The sets cost about $1,340 for each deputy. Teton County received 46 of them, Sgt. Trevor Aitken said.
"This technology is super expensive, so there's no way we'd be able to pay for it ourselves," Aitken said.
The department has rifle-rated armor already, but it weighs about 30 pounds and is about to expire.
"The shelf life on this type of equipment is five years," Aitken said. "This will supplement some outdated gear."
The old steel armor is kept in the back of patrol cars and deputies insert it when they respond to calls where there's an armed suspect.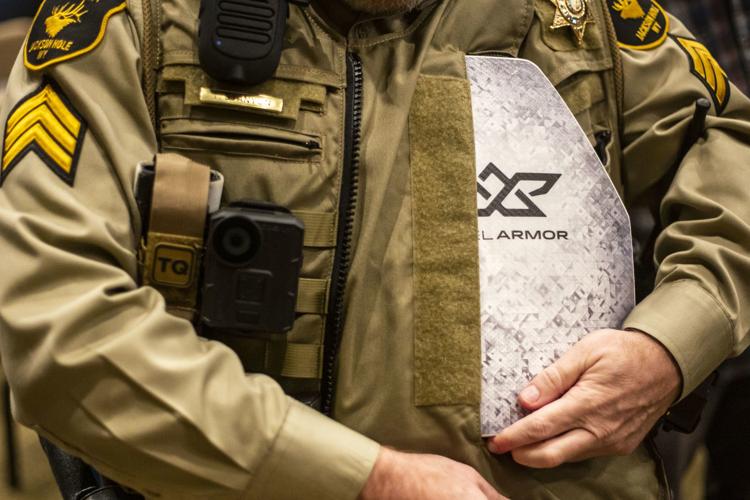 The ceramic armor is designed for deputies to be able to wear all day. It weighs less than 5 pounds.
"The value in this gear is something I could never put in my budget and get pushed through commission," Sheriff Matt Carr said. "But it allows protection for the men and women who serve our community."
Carr said the equipment is no more tactical than what the department already has. It's just more functional.
"Almost everyone in Wyoming has a gun," Carr said.
Skifstad created Shield 616 after serving about 14 years on the Colorado Springs Police Department. He said the idea came to him after responding to the 2007 New Life Church mass shooting and the 2015 Colorado Springs Planned Parenthood mass shooting.
"When you get those calls you think the worst-case scenario," Skifstad said.
Almost every member of the Teton County Sheriff's Office attended Monday night's presentation. About 35 friends, family and church members were also there and gave deputies a standing ovation when they stood in a line to accept their new gear.
"This is overwhelming," Carr said. "When you walk into a room like this and you see the love and generosity put forth from the community, it's invigorating."