Police now believe there are two men passing counterfeit cash at area stores.
After releasing information and surveillance photos last month of a man using fake $100 bills at Hoback Sports and Wyoming Camera Outfitters, officers said they have since learned of another counterfeit bill being used at Knobe's Radio Shack.
Three other cases of fake $100 bills being used at stores in Alpine and Afton might be related, police said.
In late October a man used a fake $100 bill and a real $20 bill to purchase $116 photography gloves at Wyoming Camera Outfitters, Jackson police Sgt. Russ Ruschill said. That bill wasn't caught until it was taken to Wells Fargo.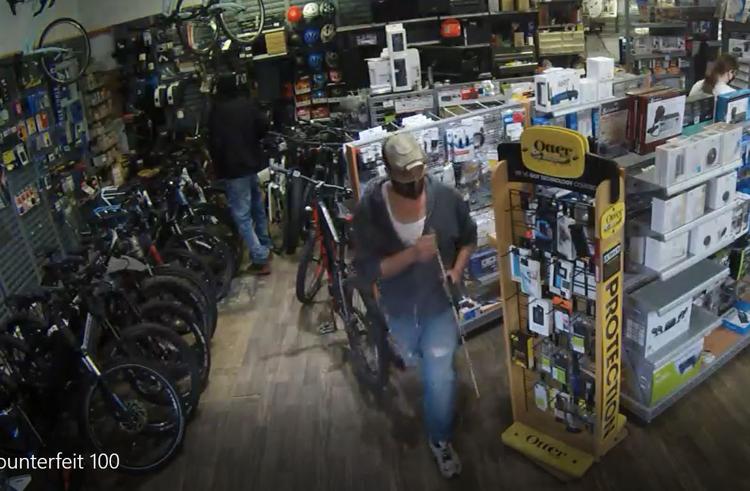 At Hoback Sports on Nov. 6, a man used another fake $100 to buy two Buffs, police said. The cashier didn't realize the bill was fake until after the suspect left the store.
In surveillance footage from that purchase, the man is wearing a Realtree hoodie with a white skull on the front, faded jeans with holes in them, sunglasses and a blue surgical mask. That same day two men used a fake $100 at Knobe's Radio Shack in Jackson to buy a scanner antenna and connector, police recently learned.
A few weeks earlier, according to Afton Chief of Police Jason Romberg, two fake $100s were passed at Family Dollar and Tractor Supply in Afton. But those cases didn't produce any suspect leads, so Romberg isn't comfortable assuming the Jackson cases are related to his cases.
Now detectives are working together to compare notes. Romberg said counterfeit money is rare in his jurisdiction.
"The last one was three to four years ago," he said. "And that was just one deal and done."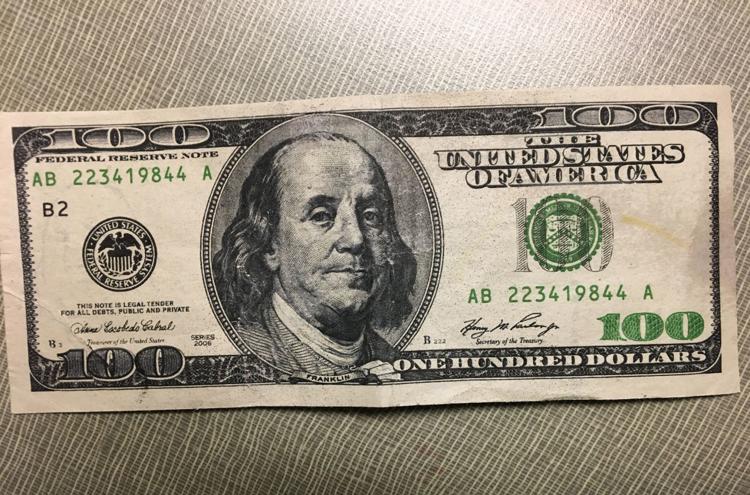 In the Jackson cases, detectives are comparing the fake bills and collecting video surveillance to narrow leads.
Both Ruschill and Romberg encouraged retail workers to learn about security features, like watermarks and security threads.
A $100 bill also has a 3-D security ribbon and a color-shifting bell in the picture of an inkwell, according to the Federal Reserve's U.S. Currency Education Program, which is available at USCurrency.gov. Businesses can also obtain markers from banks that will turn a certain color if a bill is counterfeit, though federal officials warn that the pens aren't always accurate.
If employees believe they have received a counterfeit bill from a customer, Ruschill said, they should follow their manager's protocols.
If a store has a no-confrontation rule, employees should attempt to get a good look at the suspect. If it's safe, employees should try to see what vehicle the suspect leaves in.
If anyone recognizes the suspects, they should contact the Jackson Police Department at 733-2331.